Are you looking to grow your business with a membership website? Or maybe you are considering planting your business with a membership site as your foundation.
If you're in the business of doing business, then you're probably looking at ways to make more money. And to make more money, you're going to need to grow your business.
Membership websites are the perfect way, in 2021 and beyond, to build an additional revenue stream for your business that, if done right, has the potential to become your main income generator.
You heard that right.
The potential business growth you can attain from a membership website is truly unlimited. And the best part is, there is very little overhead.
Any business can profit handsomely from running a membership website. In this article, we'll dive into what exactly a membership site is and how you can get one up and running without a lot of technical skill or monetary investment.
We'll even give you some proven marketing strategies and provide all the tools you'll need to get your membership site started.
The sky's the limit for your new membership, so let's take a look.
What Is a Member Website?
A membership website is one of the best ways for you to share exclusive content and build a solid, recurring online income. Think of your membership site as an exclusive platform where your customers are able to get their hands on members-only information by paying a membership fee.
Most membership sites will charge membership fees on a monthly, quarterly, or yearly basis. There's also the option to charge a nominal one-time-only fee to become a member, then upsell your members to additional content as time goes on.
When you create a membership site for your business, you'll be able to provide digital information to members, build your own social community, and create forums where your members can interact.
But remember, it's always your members that keep your site (and profits) growing and thriving.
In other words, a membership website won't survive unless it's active and continually bringing in new and excited customers.
To do that, it's important to build a marketing strategy that will keep your membership levels building and growing. Of course, you'll also want to make sure you keep your current members engaged on your site so they'll become recurring members.
More on the marketing aspect of membership sites in a bit.
For now, let's take a look at exactly why, and how, you can start building your site.
What a Membership Website Can Do For Your Business
All profitable, growing businesses have one thing in common: customer loyalty. To build a database of loyal subscribers, it's a good idea to employ a combination of free and paid content on your membership site.
Generally speaking, members will stay more committed to your site if you've established authority and trust in your specific niche. While it's always important to continue building your membership base (especially if you want to really grow your business), the loyal members that continue to renew with you will be at the heart of your site.
This means that membership sites are sort of like gifts that continue giving. Once you begin to establish yourself in your area of expertise, your site will provide you with consistent revenue without always having to sell.
In other words, you'll be making recurring monthly, quarterly, or yearly income from your members as long as you continue to provide quality content. And it's not a lot more work for you if you have 1,000 members than if you only have 50.
The beautiful thing about building a membership website community is that you can base your members-only content on any subject matter imaginable, within almost any niche you can think of. And the content can be instructional content, educational content, community support, or content that only makes sense for your specific business.
For example, say you're running a successful plumbing business and want to make more money with less physical labor. Why not start, and promote, a membership website to all of your customers that gives exclusive at-home plumbing tips from you, the professional?
You can see how versatile membership sites are.
Spend some time brainstorming about what a membership website could look like for your business. Jot down a few different ideas, then let your imagination flow. As we said earlier, your membership site could easily end up being the most profitable segment of your business.
Now, let's look at how you can build a membership site with almost no technical expertise. Seriously. It's not as difficult as you may think.
How To Grow Your Business with a Membership Website
The first thing you'll need to decide on is what platform to use for your website. For website-building novices (and professionals alike), there's really not much of a debate anymore.
The answer is to use WordPress.
If you're not familiar with WordPress, this guide will effortlessly get you going. In fact, you can have your WordPress site live in less than an hour.
After this, you'll need to choose a theme for your site. There are quite literally thousands of different free and premium themes to choose from. After you spend some time browsing the WordPress theme repository, take a look at Kadence Theme.
Kadence Theme is a revolutionary free WordPress theme that brings more design freedom and gives you the ability to fully customize the look of your site.
Begin with the Kadence Theme starter templates. You'll be glad you did. Kadence combines simplicity and power to help you grow your business with a membership website or any website you can imagine.
The next step is to find the perfect WordPress plugin to run all the functionality that a WordPress membership site needs. For that, the best solution is the Restrict Content Pro plugin.
With this plugin, you'll be able to lock away your exclusive, members-only content by making it available to only your paying members.
It'll also give you the functionality to:
Create discount codes
Use built-in integrations
Manage your members
Create an unlimited number of subscription packages
Send welcome emails to new members, email payment receipts, and remind members before their account expires automatically
Create reports
And a lot more
Best of all, the plugin is extremely easy to use. It's really the only plugin you'll need to run the membership functionality on your website.
And that's really all there is to building your own membership site. Of course, no website will be successful without quality content. So your next big step is to begin creating content that people want.
It's important to use a combination of free and premium content if you want your site to grow and succeed. And you'll want to put just as much quality into your free content as your paid content.
After all, would you consider paying for exclusive content to someone else's membership site if they hadn't already taught you something with their free content?
Remember to be an authority in your niche. You can create simple videos using your iPhone, write articles or guides, or create podcast-style content where it's just you talking about what you know.
You'll be surprised by how many people will benefit from your knowledge.
Strategies To Grow Your Business with a Membership Website Quickly
It's not true what they say about "if you build it they will come." You will need to do more to grow your business with a membership website than just build it.
Once your membership site is built, your membership levels have been determined, and you've added some quality content to your site, it's time to begin marketing it to the public.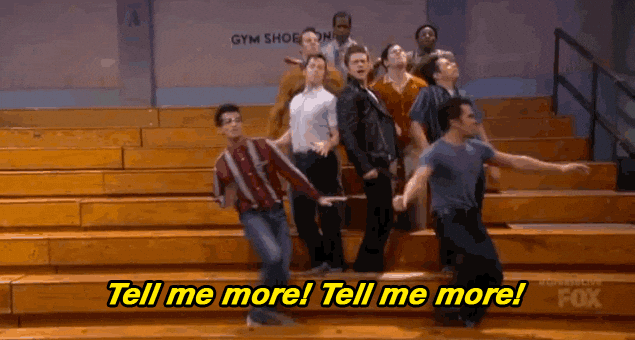 By carrying out effective marketing strategies, you'll not only build your membership base but will also manage your churn rate as time goes on.
Let's take a closer look at how you'll be able to grow your membership site with some powerful marketing strategies.
1. The Pre-Launch Strategy
When you first launch your new membership, it's by far the most opportune time to bring in a huge number of members. By creating a membership site "launch," you'll be able to ignite a feeling of anticipation and excitement surrounding your new endeavor.
Then, you'll be able to leverage those emotions in order to get a lot of attention and draw people into seeing what your site is all about.
Several weeks before you plan on going fully live with your membership site, start creating marketing content that builds anticipation around what you're doing. You can do this on your social media pages or by sending out a series of emails to your email list.
If you don't have a huge social media following or email list, consider investing a few hundred dollars in some paid social media posts that will reach people who are unfamiliar with you and your business.
Of course, if your business is local, you can share the launch of your membership site in person with your customers.
It's also a great idea to kick off your site by offering limited-time discounts that are only available during pre-launch. This creates a sense of urgency and increases up-front conversions.
Another great pre-launch strategy is to create contests and giveaways. These are always fun and help build the excitement around your site. Consider conducting a sort of "lottery," wherein the first 50 paid members will be put in a drawing for a free lifetime membership. Perhaps you'd even want to give away several lifetime memberships during pre-launch (to get customers actively engaged in the launch).
It's totally up to you.
Giveaways and contests are the perfect way to:
Drive traffic to your site
Create awareness of your content
Boost the social media engagement on your pages
Remember, your pre-launch is the best time to start building your membership numbers. Put a good amount of time and energy into marketing during the pre-launch phase, and you'll see some positive results.
Now, let's look at a few other strategies to start growing your membership website.
2. Conduct Webinars
A webinar is simply an online seminar that will give you the opportunity to connect with an audience that you may not otherwise be able to reach. And a webinar is the perfect opportunity to start promoting your membership website.
For your webinar, you'll want to create a live, virtual presentation where you provide your audience with highly valuable information about your niche. You'll want your webinar content to work toward convincing the audience that they'll find even more valuable and exclusive content beyond the paywall of your membership site.
Even better, by hosting a webinar you'll be able to have an interactive experience with the audience. If people have additional questions, you can answer them in real-time. You can even offer a compelling discount that's only available to webinar attendees.
This is also a great strategy to build an email list that you can continue to market to down the road.
If the idea of hosting a webinar sounds a bit intimidating to you, keep in mind that the best strategy is always just to be yourself. Be interactive and use your own personality.
Use slides to direct the flow of your presentation, but inject other information through the presentation as well.
Very few people enjoy webinars where the host just sits and reads from slides!
3. Post Consistently On Your Social Media Pages
While building your social media strategy, start out by creating a content calendar for yourself that lays out a clear plan for the kinds of content you will be sharing, and when.
By using a content calendar, you'll make sure that you'll never miss a day of posting content that will drive new members to your site. Content calendars are also the perfect way to start brainstorming marketing ideas for major events and holidays.
It's important to vary the types of content you post on your social media pages so that you're always offering a variety of different content types.
Personal videos from you, no matter how short or simple, tend to create the most social media engagement beyond other types of content.
Of course, sometimes just a short blurb will go viral as well.
Consider using the Stories feature that's now available on almost all social media platforms to create short and engaging videos. Stories only stay online for 24 hours, so they create a sense of urgency by default.
Hashtags still work too. And of course, compelling industry-related polls will make your social media pages more interactive and create more loyal followers.
And as you'll learn in the membership site business, loyal social media followers tend to turn into paid members of your site.
4. Leverage Collaboration
Other sites are always looking for new content. The news of your membership site launch and the contests and offers surrounding it can be very valuable content for sites that aren't directly competing with you.
Get in touch with the social media influences in your niche and see if they're interested in sharing your content with their followers.
Also, get in touch with high-profile bloggers in your area of business. Create an exclusive discount code that's only available to their readers. Even consider offering the bloggers a percentage of each sale that comes in from that discount code.
Talk about a win-win.
5. Build Your Social Proof
One of the main reasons that people don't join new membership sites is because they have a sense of uncertainty. To ease these feelings, add social proof to your site.
You can do this by asking for some testimonials from your current clients. Look through any online reviews that have been left about your business, then showcase them on your site.
Sharing content like this will build your social proof and increase conversions.
6. Affiliate Marketing
Affiliate marketing is a highly effective way to market your membership website.
Basically, affiliate marketing is simply when you pay other people a percentage of each sales they bring to you. This causes other people to begin creating online content that promotes your membership site, without you lifting a finger.
The affiliate marketer benefits by having the opportunity to earn an income any time they generate a new sale. You benefit because you now have other people creating marketing content for you and bringing you new members outside of your sphere of influence.
No matter how you look at it, creating an affiliate program will definitely increase your membership rates.
It's Time To Grow Your Business With a Membership Website
As discussed earlier, your membership site has the potential to be the foundation of a successful business. And if you already have a successful business, it can help you grow it to new heights.
But before this will happen, you'll need to use the right tools and strategies to start bringing members to your doorstep.
By using the Restrict Content Pro WordPress membership plugin, you'll have the best tool to handle all the behind-the-scenes technical aspects of your membership site.
The rest is up to your experience and imagination. When you put your creative genius to work with these amazing building tools you will be positioned to grow your business with a membership website.
Don't have a membership site?
Now is a great time to make it happen. Restrict Content Pro makes it simple for you to create your membership or subscription site. Try for free now!