Membership Site for Educators: 3 Reasons You Should Build One
Membership sites for educators at all levels have become more popular over the last couple of school years. There are many reasons to have a membership website as an educator and just as many different ways to set up yours.
You don't need to have an audience of millions or the backing of a major university to benefit from the magic of running your own exclusive membership website.
When you complete a live seminar, workshop, or course, many of your students are still looking to learn more of what you know or to implement what they have learned at a higher level. And as an educator, you want to do everything you can to continue the flow of knowledge.
A membership site is a perfect way to serve your students in a more meaningful way. Never again will the learning need to end with the workshop wraps up.
For you, a paid membership site can create a sustainable, long-term revenue stream that rewards you for your time, knowledge, and experience.
An education-based membership site will give you the opportunity to teach:
High-yield courses as live workshops
Self-paced courses
Drip training courses
And a lot more
You can also create a community for your students to interact with each other whenever they'd like.
And you can do it all within the same platform.
Your membership site is like having an inner circle of like-minded people who gather, share, learn, and get inspired. As an educator, it's where you can teach, lead, learn from your students, and build a platform that empowers you to levels of success that you've only imagined.
Sound exciting?
Let's take a look at exactly how you can get started building your own membership community right now (for less than a few hundred dollars).
Educator Memberships with Patreon
Since it was launched in May of 2013, Patreon has given educators the opportunity to earn a substantial living by building a paid membership audience. While this isn't a traditional way for educators to earn a living, it has proven to be quite profitable.
Since the beginning of Patreon, they've promised educators an easier way to share content and build success with the courses and classes educators created.
Expand earning potential
A way of expanding earning potential by receiving monthly (or yearly) membership fees in exchange for sharing your knowledge with students.
Be independent
Offering classes and courses through your website would keep you from relying on in-person locations to share the knowledge.
A way to get to know their community of students directly and personally
Build community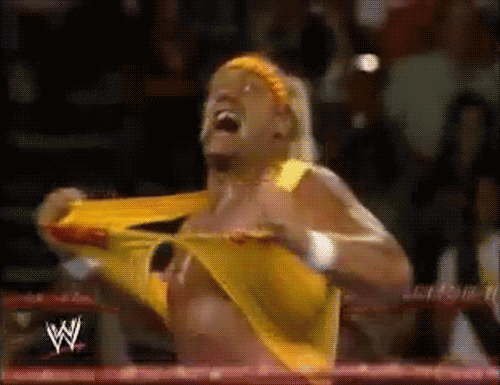 Snags in the Patreon Fabric
Not only did Patreon set up a way for educators to get into the income-building game, but they also controlled the playing field. Users of the platform had to remain subject to all of their Terms and Conditions, even if they don't know exactly what they say, or don't care to study legal language or pay for legal interpretation.
Just because it worked before doesn't mean it is the only way to go. Using the pattern set up by those that have gone before – such as Patreon – you can take control of your membership website journey.
Build your unique educator website and stand out from the crowd.
Restrict Content Pro allows you to make the switch to more control.
Would you like to have:
Total freedom in how your online brand is presented to the public and your students
Complete ownership of your content
Every penny of the membership fees you charge, without deducting a percentage for "convenience"
100% control and ownership of the content you create
An easy-to-use platform that demonstrates your long-term commitment to your paying members
The ability to interact with your members in real time
A voice that's independent from advertising (unless you choose to bring advertisers on board. And if you do, you'll be able to choose which advertisers run on your membership site)
How to Launch a Membership Website As an Educator
WordPress is the CMS – content management system – for building your website. By the end of the year, almost half of all websites will be powered by the WordPress CMS.
WordPress provides a powerful format, a friendly and supportive community, and many of the top advantages for website design.
More WordPress Benefits
WordPress is 100% free and open source
There are thousands of free and premium plugins and themes that can help you turn your site into almost anything you can imagine, including a custom educational membership site
Anyone, even someone who lacks basic CSS or HTML knowledge, can easily build a WordPress website within minutes
WordPress website security is simple when you use a plugin such as iThemes Security Pro
WordPress is incredibly versatile
Google gives WordPress a 99% rating for SEO-friendliness
To start building your site, all you need to do is secure your own domain name, download the free WordPress open-source software, sign up to a reliable WordPress website host, and run their one-click WordPress installation.
From there, you can begin searching for a free or premium theme that fits the desired mood of your membership site. You'll find hundreds of free and premium themes that are tailored toward education.
And while there are literally thousands of themes to choose from, Kadence Theme is currently one of the best options on the WordPress theme market. It gives you a ton of premium theme features, all within a free solution.
With Kadence Theme, you'll be effortlessly building out the design of your own new membership site within minutes.
Top Benefits for Moving to Restrict Content Pro
WordPress is your best option for building a membership site for educators website.
Your Brand
The best part of building your membership on your personal site is branding. Because you build it, you decide on colors, fonts, and anything else you deem important or brand necessary.
You also get to leave out the fees to pay others for allowing you to use their playground.
Building with Restrict Content Pro on a WordPress site opens up limitless possibilities through additional plugins, theme personalization, and more.
Looking for a SIMPLE and POWERFUL website builder?
Kadence WP offers an amazing theme, plug-and-play starter templates, and amazing blocks to make the process of creating your profit-producing membership site a little easier.
Your Control
Restrict Content Pro will allow you to:
Lock away all of your exclusive content, while giving access only to your paid members
Offer discount codes based on a percentage or flat rate discount
Automate email communication with members
Create as many subscription packages as you'd like
Easily manage all of your paid memberships
Create reports that help you grow your memberships.
With this plugin, your WordPress membership site can become your main source of income.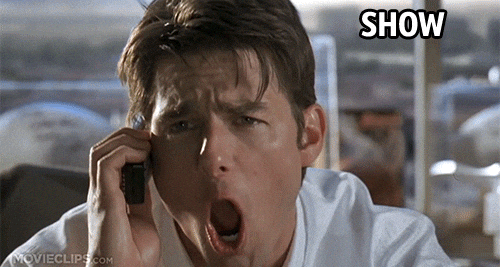 Your Income
Stop earning income for other people. When you build your membership sites for educators on your own website, the income is all yours.
NOTE: Most payment gateways will require a percentage of the receipts, but you won't also have to pay others to let you have a membership plan.
3 Reasons Educators Should Sell Memberships
Still not convinced you need a membership site for educators?e solution you're looking for? Here are three points to consider that may convince you.
1. Memberships Increase Your Income
It's safe to say that most of us want to make more money. A membership site is a sustainable way to do it.
And even if you're already making a good living as an educator, a community membership site can quickly turn into an added stream of income that you can rely on long-term.
‍Successful people know how to diversify income streams to remain successful. After all, any single source of revenue could dry up without notice. By diversifying where your income is earned, you'll find that you're much more financially secure.
2. Membership Sites Build Trust and Loyalty
The best way for any entrepreneur to succeed is by building trust and loyalty in the customers they serve.
Think about it: If you always go to the same store or website because they carry your favorite products, are priced fairly, and treat you well, why would you seek out another source?
You probably wouldn't. Instead, you're likely to remain loyal to the store because they don't let you down and you can always find exactly what you need.
This principle holds true for all entrepreneurs. If people trust you to bring them valuable, accurate information within your educational niche, they won't have a reason to seek out that information anywhere else. And when they take the next step by giving you their hard-earned money to become a paying member of your online community, they become even more loyal.
As long as they continue getting value from their membership with you, they'll continue to pay for it.
3. A Membership Site Helps You Develop Better Relationships
It's difficult to stress how important it is to build and develop strong relationships with your students. Starting a membership site will allow you to build your own 100% exclusive community with these students. Only the people who pay to become members will have access to all of your content and the rest of the people in the community.
This makes your members feel much more connected with you and with one another. And that's extremely powerful.
People who sign up for your membership site are probably just as interested in your area of expertise as you are. They're looking for knowledge and solutions that can help them further develop within their areas of interest.
You may even meet a future influencer or partner that can help you grow your online brand.
The fact is every single person who joins your community can start working together to achieve common goals. And, for you, this alone can be the most rewarding aspect of owning a membership site.
Keys to Success for Membership Site for Educators
Keep these principles at the forefront of your mind as you begin to grow your paid membership numbers using WordPress and the Restrict Content Pro plugin:

Offer courses that are exclusive to paying members only
Be authentic and use a consistent voice
Use community building features that members can use to interact with each other, such as private messaging, member tagging, member profiles, and status updates. You'll find several WordPress plugins that provide these community features
Paid members are always looking for new content from you (blog posts, podcasts, videos, etc.). Make sure you let them know when they can expect it (i.e. daily at 8am, every tuesday at 5pm, every first of the month at midnight)
Routinely interact directly with your paid members. It means more to them than you may realize
Invite members to exclusive Q&As and other events where you'll be live, on camera, and present
Don't charge too much or too little for a membership. Research what other similar education-based membership sites are charging to find the sweet spot
Act big. Think bigger
Utilize email drip campaigns to keep in close touch with your community members
Be in it for the long haul
Start Your Own Membership Site Today
There's never been a better time than now to capitalize on the popularity of membership websites. And when you consider that you can get yours started for only a few hundred dollars, it becomes obvious that the benefits far outweigh the risks.
Start earning a substantial new income stream by launching your own membership site. It may be one of the most rewarding and profitable decisions you'll ever make.
Don't have a membership site yet?
What are you waiting for? Restrict Content Pro makes it simple for you to create your membership or subscription site. Try for free now!