Membership Sites for Musicians: 3 Reasons to Build Yours
Membership sites for musicians allow creatives to build a foundation for financial support. According to Rolling Stone (the magazine, not a band member), the average full-time musician makes less than $25,000 per year from their craft.
In spite of the constant growth of music streaming services and multi-million dollar contracts being given to mainstream artists, the average independent musician still struggles to earn a livable wage. In fact, it takes about 250 song streams for you, as an independent artist, to earn $1 on streaming platforms such as Spotify.
A full 80% of music industry revenue goes to the three major record labels (Universal Music Group, Sony Music Entertainment, and Warner Music Group). The big dogs keep their bones.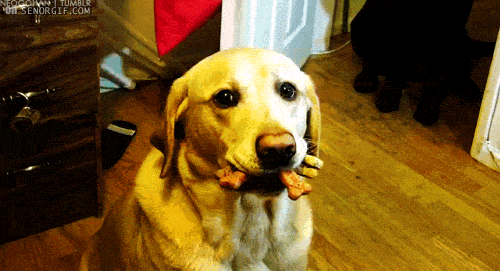 But it doesn't have to be this way anymore.
Today, independent musicians can earn a substantial and recurring stream of revenue by inviting their fans to join a membership website.
And you're about to learn exactly how to do it yourself.
The Beginning of Membership Support Sites
Patreon launched in 2013 to provide creatives and their supportive (aka patrons) a way to connect. The platform has given musicians and creatives of all walks of life the opportunity to earn a substantial living by building a paid membership audience. While this isn't a traditional way for musicians to earn a living, the truth is that the traditional ways (selling song downloads, earning streaming revenue, and playing live venues) have failed most musicians.
When you look at the most popular musicians on Patreon, you'll immediately notice that the top 20 have anywhere from 2,000 subscribers to over 6,000. Since most supports give a monthly amount, you can see the top earners are likely making a living wage.
But wait, part of that money will go to the platform and a percentage will also go to the payment gateway, so the bottom line even for the top earners gets chipped away. 
This one platform and membership model is only the beginning of the story. And if you're just now thinking about promoting a Patreon membership page to your fans, it may be difficult to break through the huge wave of musicians already making a living on the site.
Fortunately, technology is constantly changing and improving. The highest-earning, most cutting-edge independent musicians today understand that to create a substantial revenue stream with a membership site, they'll need to:
Build a site that's completely customized to the way they want to do business
Keep all of the money they earn, rather than give a percentage to a third-party
Have complete and total control over how memberships are charged and maintained
Keep 100% independence
It can be more simple than you imagined.
As a serious independent musician, this is an opportunity that can change your life for the better.
Membership Sites Are Proven To Work
Patreon has succeeded for one huge reason: It appeals to musicians and other content creators that want to earn a living producing content that other people consume.
From a consumer perspective, Patreon gives them an opportunity to discover, and support, independent content creators that may have otherwise gone unnoticed.
Musicians that have found success using the Patreon platform have used a multitude of different strategies to earn paying members on their pages. But there's always been one underlying key to success:
Get discovered by publishing free content, then promote a membership site as a way for fans to dig deeper and unlock exclusive, members-only content.
And for Patreon users, that members-only content is locked behind the paywall of a Patreon membership.
Since the beginning of Patreon, they've promised musicians:
A way of making more money by providing exclusive content to fans
Direct access to fans that pay for a membership to your Patreon account
An independent way to run a music-based business without relying on ads or paid sponsorships
The issue has always been that, by relying on Patreon for membership income, musicians put their own success into the hands of a corporation rather than themselves. This means that you're subject to all of their Terms and Conditions, even if you don't know exactly what they say, or don't care to study legalese and want to hire a lawyer that does.
In recent years, Patreon has even been known to censor content or completely remove membership pages if they don't feel the content fits their platform. When that happens, all of your paid members (and, potentially, a full-time living) can be deleted with very little warning.
But beyond that, it's not easy to brand yourself properly when working under Patreon's membership umbrella. Generally speaking, almost all membership sites on the Patreon platform look identical. And that's not good for your brand.
Finding a Better Way to Build Membership Sites
There must be a better option than Patreon to build your own profitable membership site: An option that provides you with:
Total freedom in how your music and online brand is presented to the public
Complete ownership of your musical and video content
Every penny of the membership fees you charge, without deducting a percentage for "convenience"
100% control of the music you create, even if it's controversial or outside of the "norm"
An easy-to-use platform that demonstrates your professionalism and long-term commitment to your paying members
The ability to interact with your members in real time
A voice that's independent from advertising (unless you choose to bring advertisers on board. And if you do, you'll be able to choose which advertisers run on your membership site)
The exciting news is that a better option than Patreon is out there. And it couldn't be easier to get started.
How To Launch an Independent Musician Membership Website
Start with WordPress
In 2021, nearly 40% of the Internet is powered by the WordPress CMS (content management system)?
And with good reason:
WordPress is 100% free and open source
There are thousands of free and premium plugins and themes that can help you turn your site into almost anything you can imagine, including a music membership site
Anyone, even someone who lacks basic CSS or HTML knowledge, can easily build a WordPress website within minutes
WordPress website security is simple when you use a plugin such as iThemes Security Pro
WordPress is incredibly versatile
Google gives WordPress a 99% rating for SEO-friendliness
To start building your site, all you need to do is secure your own domain name, download the free WordPress open-source software, sign up to a reliable WordPress website host, and run their one-click WordPress installation.
From there, you can begin searching for a free or premium theme that fits the desired mood of your membership site. You'll find hundreds of free and premium themes that are tailored toward musicians.
And while there are literally thousands of themes to choose from, Kadence Theme is currently one of the best options on the WordPress theme market. It gives you a ton of premium theme features, all within a free solution. The best news regarding Kadence Theme is the ease with which it allows you to build – without knowing any code.
With Kadence Theme, you'll be effortlessly building your own new, independent music membership site within minutes.
Once you have your website built, you need to restrict the content you create – just like the model of other membership platforms.
4 Benefits of Using WordPress For Your Membership Site
It's Simple
One Easy-to-Use Plugin Transforms Your Site Into a Professional Membership Site
Sell Merch and Publish Your Tour Schedule
Brand Yourself With Your Own Domain
Get Restrict Content or Restrict Content Pro
This WordPress membership plugin is available in free and pro versions. It's an incredibly popular plugin for WordPress site owners that are looking for a fast and easy way to restrict certain areas of a site. The plugin accomplishes this via shortcode.
It also restricts access to entire pages or posts using a simple meta box.
The key features in the free version of Restrict Content include:
Restrict site access to specific sections or entire pages
Offer private and public content to help keep sensitive content safe
Collect user email addresses that opt-in
Allows your site users to self-register and login from your site's frontend
If all you're looking for is the most straightforward way to restrict the content on your website, the free version of Restrict Content should be all you'll need to use. But if you need more, you can upgrade to Restrict Content Pro, which will include additional membership site features, such as:
Unlimited membership levels
Users have the ability to manage their own account details
Support for the most popular payment gateways, like PayPal and Stripe
Integration with popular email marketing platforms, like AWeber, ConvertKit and Mailchimp
Full integration with AffiliateWP
Discount codes
WooCommerce integration
Detailed membership reports
Full management of memberships, including automated email updates
Export all of your data to CSV
Many optional add-ons
Friendly for developers looking to build custom integrations
Set Up Your Content Restrictions
6 Steps to Get Started
Install, and license to set up automatic updates
Configure RCP settings
Set Up Payment Gateway
Define Membership Levels
Restrict Site Content
Test in Sandbox Mode
It only takes six steps to upgrade your website to a membership/subscription site.
It begins at the beginning. In part one of the Intro to Restrict Content Pro, we will focus on the fundamentals of setting up the plugin – from installation to custom settings.
Read the Restrict Content Pro Quick Start Guide Here
3 Reasons Musicians Should Sell Memberships
Wouldn't it be wonderful if earning a living as a musician was as simple as putting out great tracks that sell thousands of copies and get streamed on Spotify millions of times?
Of course, anyone who's tried to make a living in the world of music knows that it doesn't work that way. In fact, it seems to be quite the opposite.
Artists that earn millions of streams and downloads are almost always backed by large record labels. And there's a good chance that you're not.
That's where a membership site comes into play.
There are three key reasons you should start selling your own memberships as a musician.
1. It's Nearly Impossible To Earn a Living From Streaming Services
Artists with music streaming on Spotify can expect to earn between $3 – $5 for every 1,000 streams of their music. When you do the math, you'll see how difficult it is to make any substantial money by promoting music on Spotify.
For example:
25,000 streams earns $100
250,000 streams earns $1,000
500,000 streams earns $2,000
And if you'd like to earn the US Federal minimum wage by streaming music on Spotify, you'd need to have about 320,000 streams of your music each and every month.
Obviously, that's very difficult for most independent musicians to accomplish.
Of course, you should still use Spotify to make your music visible to as large of an audience as possible. After all, this is the same audience that you'd like to eventually convert into paid members on your membership site.
But you can see how difficult it is to earn any substantial revenue from the world's most popular streaming service.
This is one key reason why it's important to start selling your own memberships.
2. It's Become More Difficult To Find Live Gigs
Since Covid arrived and changed many things about the world we live in, independent musicians have had a hard time finding live gigs that make money.
Back in 2020, when lockdowns were common throughout most of the country and world, it was impossible to book any live shows or earn a living on the road. Now that restrictions have eased up a bit, the competition for playing at live venues is stronger than ever.
If you're a serious musician, you know how important live performances are when you're trying to build an audience. But if you're only able to book a handful of shows each year, you certainly can't count on that income to pay the bills.
Once you launch your paid membership site, you'll be able to promote it at your live shows and everywhere else you have a presence. This will allow you to build a self-sustaining income that will continue to grow the more established you become.
3. Your Talent Deserves To Be Rewarded
We've all heard of the term "starving artists." But what about starving musicians?
Don't you think that your skills, talent, and personality are worth more than the average $25,000 per year salary that musicians attempt to live on?
There's an unspoken belief that the most talented musicians in the world never make it big or figure out how to earn a living from their craft. But if your biggest dream is to earn a good living making music, a properly-run membership site is your answer.
Keys to Success for Music Membership Sites
Keep these principles at the forefront of your mind as you begin to grow your paid membership numbers using WordPress and the Restrict Content Pro plugin:

Paid members are always looking for new content. Make sure you let them know when they can expect it (i.e. daily at 8am, every tuesday at 5pm, every first of the month at midnight)
Routinely interact directly with your paid members. It means more to them than you may realize
Invite members to exclusive Q&As and other events where you'll be live, on camera, and present
On your membership site, provide paid members with a way for them to interact with each other and have conversations
Continue putting out high-quality free music on Spotify, YouTube, SoundCloud and other platforms while directing viewers to exclusive content on your membership site
Don't charge too much or too little for a membership. Research what other musicians are charging for memberships to find the sweet spot
Act big. Think bigger
Utilize email drip campaigns to keep in close touch with your fans
Be in it for the long haul
Start Your Own Music Membership Site Today
Maybe you're not ready to quit Patreon right now. If you're earning a substantial amount of membership money from it, you certainly shouldn't drop your Patreon account quite yet.
But to reach your full independence and success as a full-time musician, start building your own WordPress membership site. When it's ready to release, begin directing your audience to it rather than your Patreon account.
In short order, you'll find a committed group of members that will keep paying you as long as you keep putting out great music and content. And you'll never need to worry about living the life of a starving musician, ever again.
Don't have a membership site yet?
What are you waiting for? Restrict Content Pro makes it simple for you to create your membership or subscription site. Try for free now!