Must-Have Email Templates For Building and Retaining Memberships
Are you using email templates to stay engaged with your members? 
One of the most powerful ways to build and maintain your community is through emails. Membership site email marketing isn't a lost art. In fact, it can take your membership site from an unknown commodity to a widely known powerhouse in a hot minute.
Email templates harness the power of engagement while keeping the process simple for you.
But where should you start?
Email Templates: How to Create a SHOW not Tell Moment
Have you ever received a welcome message from a new membership you signed up for that made you want to immediately cancel your membership? Typically, that type of email will give a lot of facts about your membership, but won't appeal to the reason you signed up to begin with.
Sure, the membership confirmation email contains all of the details you need to know. But it was probably missing something major. After all, when you sign up for a new membership, you want to feel like the site owner is excited to meet you.
You probably also wanted the site admin to show you how to connect with other members. Or you were looking for some positive reinforcement in the welcome message. After all, you just forked out some hard-earned money just to join.
When an email comes through that looks like it was written by a robot, your initial impression and excitement about the membership you just joined probably dropped down to nothing.
If you believe that your welcome email to your new members needs improvement, you're probably right. Here, we'll look at ten examples of what some other membership organizations are doing to build a first impression that makes a difference.
We'll also go over several examples of powerful welcome emails, examine how to automate your emails, and give you a must-have email template at the close of this guide.
Let's dive in.
Building Your Email Templates
Make the Subject Line Memorable
Make the first impression with a powerful, enticing, or fun subject line – but always keep it aligned with the email's message. It's incredibly important that your subject lines are attractive and engaging to your members. Doing so can increase your open rates by over 25%.
Personalize the Sender of the Email
To employ this simple yet powerful tactic, all you need to do is include a person's real name in the "Sender" field. Try doing this rather than using the name of your organization.
You can also include both in your "Sender" field, which was look something like:
"Katie from Taco Bell"
Most often, by doing this, you'll start to receive email replies from members. That doesn't normally happen when the sender's name is only the organization.
Make the Welcome Email Searchable
It's also important to include a crystal clear confirmation message regarding their membership within the email's subject line. A lot of members will save their welcome email to reference back to later. You want it to be easy to find and search for.
One such example would be:
"Hi, Jeffrey! Welcome to (your membership name). Here are the details of your membership."
Be Available as the Sender
Be careful not to make emails "noreply." Setting a "noreply" sets a precedent for communication. It puts up a red flag that tells receivers you don't want to hear from them.
One of the biggest reasons for developing an email list is to create engagement.
Make sure the emails you send provide an easy way for your members to stay in touch.
Confirm the Good Decision
Do you know that buyer's remorse feeling that we get when we're afraid we made a poor purchase decision? That's the last thing in the world you want your new members to feel when they first sign up with you.
If you give your members the feeling of buyer's remorse, it'll be incredibly difficult to re-form their opinion of you back into something they're excited about.
Stop buyer's remorse before it becomes a problem.
1. Social Proof
Incorporating Social Proof as an element to your emails. The theory behind social proof is that people will do what they witness other individuals doing.
"Congrats! You've just become a member of an exclusive network, with over 500 other professionals in your industry."
2. Include reviews
If 500 people already find value in your membership, it tells your new members that joining is a good decision.
Reminding subscribers about the value of the emails will help to keep them subscribed.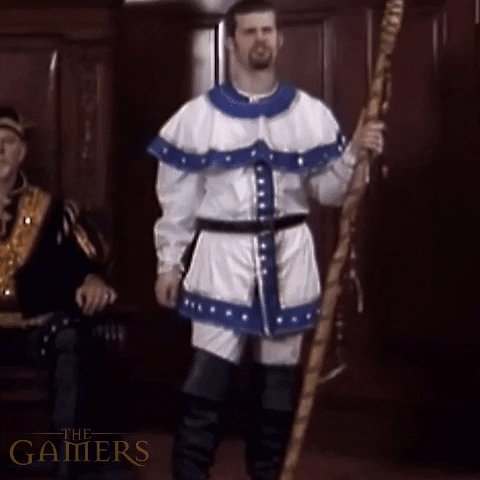 Use the Email Template to Briefly Introduce Yourself
Your intro email should be about introductions. Avoid making the mistake of assuming that your new members have already done a lot of research about you. Many of them probably haven't.
Share some of your background information about yourself and what your organization brings to the table.
Include a well-crafted mission statement and the reason you started your membership program. This will allow your members to discover if your organization's values match their personal values
Tell members how they can get involved
Be brief
Include any membership-specific information that is critical to new members
WARNING: Do not too overwhelm your new members with too much unnecessary information.
Talk About Benefits
When you restate member benefits in your emails to members, it helps them justify the money spent on the membership. You don't need to launch into a huge sales pitch, but do include a few bullet points, such as:
Exclusive access to all of our resources and knowledge base
Full access to the member directory
Free online attendance to a monthly or weekly membership networking session
And more!
Of course, if you offer multiple levels of membership, you'll want to customize each message so that members only see the information that's pertinent to them.
Helpful Links To Other Resources on Your Site
If your new members were promised something from the moment they sign up, such as white papers, a cheat sheet, a detailed report, etc., provide them with an easy and fast way to access this information in your welcome message.
Also consider giving them access to additional online resources, like an event calendar, the member directory, and helpful blog entries. Avoid building any potential roadblocks for new members when they decide to access these resources. Test the process thoroughly before presenting it to members.
Let Members Know Exactly What To Expect Next
New members expect you to "show them around, " so to speak. That's why it's so important to let members know what's happening next, so they don't feel hung out to dry.
In welcome messages, clearly spell out what the next steps will be.
"As a brand new member, you're automatically subscribed to my daily live video broadcast. Be on the lookout for this every day at around 7 am CST."
"It would be a pleasure to see you at our next event! We hold an event every second Saturday of the month, so be on the lookout for an invitation."
Give them a brief intro to their instructor or support person
If the membership involves more than one thing happening, take time to give an explanation for each. Don't worry about being cute or clever in the area of your membership confirmation email template. For this information, it's much more important to be clear and not too stuffy with words.
Membership Site Email Templates Should Have Personality
Your membership welcome message if your first impression. Show some of your personality by sharing a quick story, or talk about how your organization differs from others like yours.
How does your organization solve a problem in a way that nobody else does? Mix in a bit of humor if possible. Just make sure to run your one-liner past a few people first, to make sure it's gonna fly.
Give a Personalized Sign-Off and Invite Them To a Chat
After you've laid out everything that needs to be said, wrap up the email and give a sign-off.
In your personalized sign-off, use the same tone that you've used within the rest of your email, whether it's corporate, formal, or friendly and warm. Leave things on a positive and hopeful note.
If at all possible, it's a good idea to include an actual signature from yourself or another individual within the organization, rather than the organization's name. As stated earlier, a lot of people will send a personal reply to you when you include the name of a person in your email template signature.
It's an important extra step that makes you seem more human and personable.
Invite New Members To a Chat
Some of your new members might be really excited to connect directly with you or another member of your organization. You can leverage their excitement by simply requesting that your members get in touch with you.
Consider asking them questions such as:
"What are you most looking forward to as a member?"
"What are you most hoping to get out of your membership?"
Not only will this get members to engage with you and see that you care, but the answers they provide also give you some free and useful market research answers.
Before you include a question like this in your membership site email marketing, you'll first want to decide if you want to personally reply to every message you get. You may find out that your members begin pouring out a lot of personal thoughts when you invite them, so just be prepared.
Proofread and Test Merge Fields
Always make sure that you've proofread your membership confirmation email template for grammar, spelling mistakes and overall flow.
Even better, ask a respected colleague to proofread the letter with fresh eyes and a new perspective.
HINT: A second set of eyes will see more than the set of eyes that created the content.
If the template includes and merge fields, which will save you a ton of time, ensure that they all work as you intend. Doing this begins with cleaning your data and looking for errors or missing information.
One of the biggest mistakes you can make when you send out a welcome letter to new members is to address them by the incorrect name. For example, if a member wants to be addressed as Ms. Paula Smyth and your welcome email addresses her as Mrs. Paula Smyth, it could do a lot of damage to your relationship.
This is even more true if it is your very first contact with them. Some members may cancel immediately.
After you've made sure that all data is clean and the merge fields are placed where you want them, test them out. Often, issues with things like spacing are difficult to see until you fully preview what your emails will look like.
Automate Your Email Templates
Once you build your email templates, you will want to automate many of the responses you'll send out. Writing content with your voice will help you automate without sounding like a robot.
Automation will become more valuable as your membership site continues to grow. It would be a lot of work for a site administrator to compose and send a custom email to every single new member that comes onboard.
For WordPress membership site owners, the best solution is a WordPress membership plugin called Restrict Content Pro. One of the many functions of Restrict Content Pro is that it will connect your membership database into its own email system.
This will allow you to create automated messages that are personal for all of your contacts. You'll be able to send welcome emails to new members, email payment receipts, and remind members before their account expires automatically.
But as you'll see, Restrict Content Pro is a complete suite that does a lot more than email automation. In fact, it powers some of the best membership sites on WordPress.
With this powerful all-in-one solution for membership sites, you'll be able to:
Instantly process membership fees, payments and donations
Improve communication with members by automating emails, newsletters and invoices
Setup reminders, event registration pages and additional payments
Maintain a complete database of contacts that's easy to filter, update and search
Generate analytics, financial reports and summaries of your memberships in mere seconds
Save time and money by automating administrative tasks
If you're building a membership website on WordPress, you won't go wrong with the Restrict Content Pro plugin.
A Powerful Email Template For New Members
As promised earlier in this guide, here's an effective email template for you to use when you're creating a new member welcome letter that leaves a great impression.
Sender: Mark Jorgenson from It's a Happy Life
Subject: Welcome, (enter name)! You're now a member of It's a Happy Life! Here are a few things you should expect
Email copy:
Hello (enter name),
I'd like to extend a personal welcome, and thank you for choosing to be a member of It's a Happy Life. We're thrilled that you've made the decision to join this network of over 500 others who are seeking a happy life as well!
Below, you'll see that I've included all membership details, plus a question I'm hoping you can answer for me. But before we get there, here are some amazing perks coming your way as a new member:
Weekly subscription to our newsletter for members only
Attend our monthly networking sessions 100% free (normally $50 per session for non-members)
Exclusive and full access to our directory of other members
Exclusive and full access to our online resources and library of information.
You'll want to keep a record of your membership details:
Username: (Member's username)
Level of Membership: (Member's chosen membership level)
Now, for that question I mentioned earlier:
Tell me the biggest reason you signed up for a membership with us?
A response to this question will help me a lot to create as good of experience for you as possible as we move forward.
Meanwhile, to get started right now by accessing our membership resources, all you need to do is click here (link) to enter our members-only area.
If you have any questions for me at all, I'd enjoy hearing from you. All you need to do is reply to this email or find me on Facebook at It's a Happy Life!
All the best to you, and I hope to see you at our next monthly event!
Best regards,
Mark Jorgenson
Membership Emails That Work
Now that you've learned how simple email marketing for new members can be, consider employing some of these ideas on your upcoming campaigns.
You'll see that by appealing to your members on this level, you'll build and retain a lot more memberships.
Of course, all WordPress membership sites need to be protected by a WordPress security plugin that keeps your site and members safe from malicious hacks and attacks.
You'll also want to run a robust WordPress backup plugin that can immediately bring your site back even if the worst should happen and it goes down completely.