Successful Types of Membership Sites: 7 Things You Need to Build Yours
When you think of the different types of membership sites, the first thing you probably think of is a site which you pay a monthly fee in order to access exclusive information or a private area.
And while this is certainly one type of membership site, there are many other successful models that membership sites follow. Some may deliver an online course, while others create a thriving niche community.
But no matter the structure, the common thread that holds all membership sites together is that a member almost always has to pay to access exclusive content.
Knowing that there is a wide variety of membership models you can employ on your WordPress membership site. The membership site model you choose will depend a lot on your specific goals and the topics you cover.
While it's certainly possible to create your own brand new membership model, some are proven to be much more successful than others.
In this guide, we'll discuss the most popular and successful types of membership sites. By the end, you'll have a good idea of how to structure yours.
Let's dig in.
The Seven Most Popular Types of Membership Sites
With success often comes imitation. If there's no such thing as a new mousetrap, then people will keep replicating the same mousetrap that already works.
The same concept holds true with membership sites.
Site owners use these types of membership sites because they've been proven successful time and time again. If you're looking for the fastest ticket to success with your WordPress membership site, consider using one or more of these methods.
1. The Drip Feed
This is probably the most common type of membership model. It involves monthly payments for direct access to private member areas, where new and exclusive content gets uploaded on a predetermined basis (daily, weekly, or monthly).
In this model, your content is "drip-fed" to members at a regular interval, which keeps them returning and looking for more.
There's typically a set structure in this model. It doesn't matter when a user becomes a member. Every single member will go through the identical sequence of content delivery.
In other words, a new member can instantly access the content for week one. Then they'll be able to access the content for week two exactly seven days later, and so on.
This results in your members all in different stages of your content drip feed process. Of course, if you'd like all members on the same schedule, you'd simply offer limited-time enrollments. Then you'd close your site to new members until the next enrollment period.
You can see how flexible the drip feed model is, and why it's so successful for membership sites.
2. The All Everything Membership
This membership is almost the opposite of the drip feed model we just discussed.
An All Everything membership will give your members access to everything behind your paywall immediately. This is perfect for impatient people, and they don't enjoy waiting around for more of your content.
They'll be able to see all of it right in front of them, then comb through it at their leisure
The content you offer might be immediate and full access to a course, an entire product line, or full access to every one of your products from the moment they sign up.
This membership site model works well on either a monthly payment basis or by charging a fixed upfront fee. If you'd like a monthly payment model to succeed, however, you'll probably want to provide bonus content or a forum community.
Otherwise, a lot of new members will simply download all of your content and cancel their membership straightaway.
3. Online Courses
If it's your passion to run your own online course, a membership site is the perfect way to do it. By using a WordPress membership plugin such as Restrict Content Pro, you'll be able to keep all your course material safe behind your private membership paywall.
The courses you offer could be upfront (all of the course content is available immediately, for your members to work through at their own pace) or modular (similar in delivery to the drip-feed model discussed earlier).
You could also run an evergreen course that users can become a part of any time they'd like. This is a great idea for standalone courses where members don't have any interaction with the course creator.
It's also a great idea to have regular tests and other activities that must be completed prior to the next lesson or module being released to a member.
You'll typically want to sell your courses at a fixed price. However, give users the option to pay the full fee upfront (with a discount) or in monthly installments.
4. Online Communities
Social websites are booming like never before. What you may not know is that creating a social site is pretty easy to do with WordPress simply by using the different social and membership plugins available in the WordPress marketplace.
In the online community membership model, the site owner charges a fee for users to access private groups, forums, and messaging systems. Users will have full access to the online community for as long as they remain paying members.
Sites that are able to build up a solid community of a few thousand users tend to stick around for long periods of time. After all, who doesn't enjoy being in a community of like-minded people? As long as your monthly access fee is reasonable, your members will definitely stick around.
The best community membership sites are focused on one specific topic, such as politics or movies. Find a niche topic that people want to talk about, and you'll have yourself a successful community membership site.
5. Fixed Memberships
Fixed membership sites have a fixed membership period. This will typically be anywhere from one day to an entire year.
At the end of the set time period, a user's membership and commitment is concluded.
A few examples of a fixed membership would be a 30-day body detox program or a 12-month program to improve memory.
Fixed membership sites will often be a lot like the online course model but won't necessarily take on a course structure.
Payments will be for the entire length of the membership, either paid in full upfront or through installments that you decide on. After the membership concludes, the user will no longer have access to the information in the membership.
The biggest difference between this membership model and the others is that users know the exact amount of time they commit to when they join.
There's no mystery as to when their membership will conclude.
6. Product Model
You've probably seen a lot of digital products that get delivered through membership sites, either as protected content (behind a paywall) or protected downloads.
This may be as easy as paying for the product you want, then receiving an email login that gives you access to the paywalled digital product. In other cases, the product may be stored behind a paywall. This is often the case with exclusive videos that need to be streamed online.
The product model for membership sites will typically have a one-off cost, and the site owner will almost always have several different products to offer within their chosen niche.
7. Service Model
The service model is the opposite of the product model. It is based purely on the delivery of service.
One example of a service model membership site is a coaching program where members are given a specific amount of coaching every month. This is normally done through a combination of real-world and online elements.
There are also popular design membership sites that give their members a set amount of time each month to use their tools in design creation.
While you can certainly run a service business website without needing to promote memberships, these types of sites perform best when the service you provide is also accompanied by a members-only area for your online tools.
Members who subscribe to your service model membership site won't only get the service that you've promised but will also have access to exclusive materials that are only available for members.
What Is the Most Popular and Successful Type of Membership Site?
As you've probably noticed, as you've read through each different type of membership site, there's a lot of room to overlap methodologies. In fact, no individual model is better than the others. It really depends on the type of content you're creating, how you want to deliver it, and what pricing structure works best for you.
Because there is no one-size-fits-all solution to WordPress membership site ownership, the most successful type of membership site for you may just be the hybrid.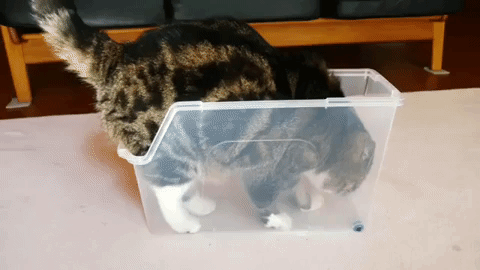 The Hybrid Type of Membership Sites
You've probably already guessed that this model is a hybrid of several different individual membership models. It's created in a way that will best suit the needs of yourself and, most importantly, your members.
The hybrid membership model is based on putting together aspects of the models you think will work the best for your application.
An example of a hybrid membership site would be a learning course with a member community and core materials delivered each month. You could even throw in a few bonus products for good measure.
While it's best to not overcomplicate your membership by doing a little of everything, it's possible that none of the specific models completely suits what you're trying to build. And that's perfectly fine. Memberships are constantly evolving.
Don't be afraid to mix and match membership models as much as you'd like. This may help you create the perfect membership site for you and your users.
Perhaps it's already crystal clear which approach you plan on taking with your site. Or maybe there are many different models that could suit the membership you'd like to offer. If that's the case, it may be a good idea to take a look at what the entrepreneurs in your niche are already doing.
If there are other membership sites that already thrive in your niche, how are their owners running them?
Gather what you can from their practices, then brainstorm ideas on how you can do things better.
7 Incredibly Successful Types of Membership Sites To Inspire You
Often, discussing concepts isn't very inspiring. We need to see tangible examples of people succeeding at doing what we set out to do.
Here are seven examples of people like you who set out to create a membership site and found a ton of success.
Why would you be any different?
The Game Changers
Barry Magliarditi is a genius in the niche of business coaching.
In his membership called The Game Changers, he guides each member on a developmental journey that takes a deep dive into the systems, structures, and mindset that drives business growth.
Barry offers members a fixed-fee membership to the Opulence Program, which gives three different access tiers.
Simply stated, the more a member is willing to pay, the more access to Barry's one-on-one advice they'll get.
Orchids Made Easy
You probably didn't know how many orchid enthusiasts there are around the world. But orchid growing has become a very popular hobby in the gardening segment.
The owner of Orchids Made Easy, Ryan "the Orchid Guy," has built an incredibly interesting character story. He drip-feeds content to his members through a monthly membership subscription to what he calls the "Green Thumb Club."
To become a member, all you have to do is join at a low monthly rate that allows you to see what the membership is all about.
Lady Boss Weight Loss
Millions of people spend countless hours and thousands of dollars on trying to lose weight. Because of this, Kaelin Tuell Poulin created a 28-day membership site to challenge people to lose weight the right way.
The paid membership site is stacked with real-life advice about weight loss that gets a lot of people great results.
Members being by signing up for a free seven day trial. Kaelin's style is highly authoritative and her persona is a very popular "rags to riches" story.
She also offers full lifetime access to all of her content, along with a solid community for accountability and personal support.
Smart Blogger
You've probably already heard of this membership site, but it's still worth talking about.
Smart Blogger is a leader in the niche of blogging, and offer top-notch online courses for members who are willing to pay.
Courses like Freedom Machine and Serious Bloggers Only are incredible guides that take members step-by-step into the world of blogging and monetization.
Succulents and Sunshine
Cassidy Tuttle's membership business is finding a ton of success by using a powerful hybrid of paywall-gated courses, e-book sales, display ads and affiliate commissions to drive income.
Cassidy offers what she calls, "easy access to all the resources and information you need to successfully grow succulents… all in one convenient place," and her social media reviews back up the claims.
Succulents and Sunshine gives users a ton of free content. But she very wisely puts her premium content and access to her one-on-one advice behind paywall gates of an online course.
Magnetic Memory Method
This membership from Anthony Metivier offers users completely free content, interesting products, and a spectacular blog right on the surface.
But the success of Magnetic Memory Method's behind-the-scenes membership helps to demonstrate how powerful a narrowly focused niche is when coupled with a strong sales funnel.
Anthony knows how to gently lead people, while building trust and engaging with them as he navigates them into a fixed-term membership program.
In addition, he offers a continuity membership option for members that want to stay after their fixed-term has expired.
And many people do stay.
Jan Spiller Astrology
If you hope to thrive long-term in the world of WordPress membership site ownership, you'll need to have a steady income from a market that's hungry for your content.
The most unique traits about Jan Spiller Astrology is that she sends out ongoing and seemingly-endless drip-feeds of charts and readings that are offered through her tiered model of membership.
Astrological weather and natal charts seem to be valued the most highly in this unique and magical little niche.
A Membership Site Built on Success
The most popular and successful types of membership sites are the ones that know how to offer a lot of value to users who are thirsty for knowledge. By leveraging one or more of the membership models discussed in this guide, you'll be well on your way toward success.
Of course, site security is incredibly important when you're running a WordPress membership site. A WordPress security plugin is an absolute necessity to keep out malicious attacks and hackers.
But no matter how great your security is, there will still be times when you'll be glad you're running a WordPress backup plugin that can immediately restore your site if something goes wrong.
Are you ready to build your membership website?
Start with Kadence Themes for a simple way to create the site you desire.