What is the Difference Between a Membership and a Subscription?
Are you looking for ways to create income through your website? A membership site or a subscription-based site can both provide you with the income you want to build, but which one is best for your business?
The more you know about membership and a subscription, the better prepared you will be to put what you need to work for your business.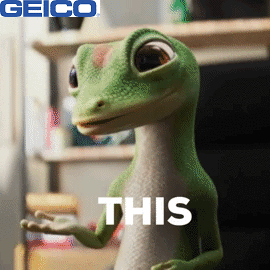 What is the difference between a membership and a subscription? If you're a WordPress site owner looking for ways to generate more revenue from your website, paid memberships and subscriptions are a great place to start.
But with all of the online membership and subscriptions being promoted by so many websites, at some point, you may have wondered what the difference is between a membership and a subscription?
Before diving headfirst into launching your own membership or subscription site, it's important to first understand some of the key differences between the two business models.
In this guide, we'll answer the question, "What is the difference between a membership and a subscription?" By the end, you'll have a clear picture of the best path forward for your site and your online business model.
Let's take a look.
What Is a Membership?
A WordPress membership site, or any other online membership site, is nothing more than a gated area of a website where only subscribed members can gain access to the content that a site owner decides to put behind the paywall.
Membership can either require a payment, be completely free, or feature a mix of both paid and free membership-only content.
When you think of a membership content gate, it's a simple barrier that you build into a website by using a plugin. For WordPress users, one of the best plugins for this purpose is Restrict Content Pro, a WordPress membership plugin that will transform your site into a membership site with only a few clicks.
Don't Have Restrict Content Pro – Try Today!
Once a membership barrier is put into place, your members will be able to log in and gain access to your exclusive offers, special content, or be a part of an entire community of your other site members.
Members will also be able to seamlessly interact with you or the people you give administrative authorization to on your site.
What Are the Benefits of Membership?
Of course, the word "content" is a bit vague. Gated membership content can include nearly any type of content you choose, including:
Webinars
Exclusive ebooks
Members-only only courses
Podcasts
Videos
Members-only blog posts and articles
The best part about determining the benefits of your membership levels is that it is all up to you. Look around at what others offer and find ways to implement those ideas within your voice and purpose.
The list of virtual content that can be placed behind a members-only paywall is pretty much unlimited.
Of course, that's not to say that a business that offers physical goods and products can't expand into generating revenue with these digital products.
As an example, a professional photographer that owns their own studio and photography store might consider offering some exclusive webinars on how to do product photography or even sell their own photo files for printing.
Suddenly, a business that was only making revenue from selling a product or a service can begin driving more revenue with new digital products that don't need to be shipped.
A WordPress membership site is a pretty simple concept that you'll be able to build and execute on your own when you use the right plugin for the job.
But of course, the digital products you offer to your members will need to hold a lot of perceived value for people to spend their hard-earned money purchasing a membership to your site.
Membership Exclusivity
Think of a membership as the notion of someone "belonging." A membership is really a concept that's meant to be relational and exclusive. Being a member doesn't necessarily have anything to do with cost or price, although the majority of memberships will end up having some cost to them.
Whether you're personally a member of a club, professional organization, or online website, the dynamic about membership that you're probably most acutely aware of is that of being an "insider."
A lot of memberships are highly exclusive. Just by becoming a member, you'll gain access to other members. In many cases, this benefit alone may be the only benefit a member is looking for.
Within just the last year, the number of membership sites on the Internet has exploded. As a WordPress site owner, your opportunity to start a membership website has never been stronger.
While there are a number of different platforms that you can use to build your membership site, WordPress gives you the easiest-to-use and most powerful plugins, such as Restrict Content Pro, to get a membership site up and running quickly.
But what about subscription sites?
What Is a Subscription?
When you think about a subscription, think of it as a revenue agreement. It's more of a pure financial concept than a membership.
A subscription doesn't, by default, address the benefits of belonging. However, it would be rare that a user would spend their hard-earned money on a subscription if it didn't provide some benefit.
At the core of a subscription is an agreed-upon financial transaction between the subscriber and the one offering a subscription. The subscription a user signs up for will give the option of how often a subscriber pays to continue their subscription.
Typically, recurring subscription payments will happen:
Weekly
Monthly
Quarterly
Or yearly
You may personally have subscriptions from major retailers that give you access to discounts only available to members. Retailers such as Costco, Sam's Club, and Amazon are famous for their yearly subscription discount memberships.
What Are the Advantages Of Owning a Subscription Website?
If you're considering turning your website into a subscription site, you're not alone. Subscription sites are wildly popular because they provide a source of added revenue that's entirely passive and mostly liquid.
Of course, the most successful subscription sites offer users a lot of perceived value in return for a subscription fee. Spend some time considering some of the most lucrative ways to incorporate a subscription plan into your current business model.
When done the right way, you'll find that owning a subscription WordPress site comes with several advantages.
1. Earn Reliable Income
Come up with the right subscription model for your site may take some time and experimentation. Fortunately, the Restrict Content Pro WordPress plugin will make the technical end of things a breeze.
You'll be able to easily create and implement some of the most popular types of subscriptions, then hone in on the subscription configurations that resonate the best with your site users.
Once your subscription model is in place, you'll start earning a stream of revenue that is more consistent than one-off product or service sales. This is because a subscription model generates recurring revenue from each one of your subscribers.
Subscribers will pay a monthly, quarterly, or annual fee in exchange for a discount on your products or access to exclusive site content.
The recurring payments you'll receive help you worry less about how to continually generate monthly income with the traditional strategies you've been employing.
2. Build a Loyal Community and Following
As a website owner, you already have a community of people that are visiting you on a regular basis. When you turn your site into a subscription site, you'll further build on this community loyalty.
No matter if your site is for educational, entertainment, or retail sales purposes, the people who choose to subscribe to you will likely be looking to you as a relevant source of information on your particular subject matter.
This helps build your overall following and credibility within your niche.
Owning a subscription site will also give you an opportunity to create an environment that encourages relationships and communication between your subscribers. This dynamic can drive more traffic to your site and brand because subscribers will continually return and engage with other users.
But beyond that, running a subscription site helps you better understand the desires and needs of your users and subscribers. By default, this will help you improve your offers and meet your customers exactly where they're at.
3. More Targeted Marketing
Once you begin accumulating a list of subscribers, you'll find that they are your most qualified audience. This means that you can do more aggressive, targeted marketing tests than with a typical site user.
Generally speaking, your paid subscribers already know your brand well enough to trust you. If you have new marketing ideas that have been sitting on the back burner because they're a bit outside of your norm, consider testing one on your subscribers.
Often, you'll find them to be the most receptive to new offers and concepts.
The Popularity of Subscription Websites
Recently, Forbes reported that the marketing for subscription eCommerce has more than doubled over the prior half-decade. As recently as 2018, it was reported that over 15% of online shoppers had signed up for at least one subscription to receive services or discounts by paying a recurring fee.
As we head deeper into 2021 and beyond, that number is only going to continue to rise.
Studies also show the majority of people who have online subscriptions are in the age range of 25 to 44 years old. This is a highly lucrative demographic that will continue to increase online subscriptions in the years to come.
There's no better time than now to launch your own subscription WordPress site.
If you're looking for some inspiration on how some of the most popular subscription sites do business, spend some time researching these:
Birchbox
International Living
Copyblogger
LootCrate
ShoeDazzle
Study Gateway
If you're sold on the idea of running a subscription site, using WordPress is your best choice.
Why Use WordPress For a Subscription Site?
While there are multiple tools you can use to start building your subscription site, WordPress is the best choice for both technical novices and experts.
First, the WordPress core software is 100% free to download and install. Then, you'll find simple, seemingly limitless customizations that allow you to create the exact site that you want.
Even if you're just getting started as a WordPress site owner, you'll be able to do most of the work yourself without paying for experts or knowing how to code.
WordPress is easy for almost anyone with basic computer knowledge to understand.
When it comes to creating a subscription site, you'll find that the WordPress platform supports some incredible membership plugins, such as Restrict Content Pro, that makes managing your subscriber and payments incredibly simple.
To get started with your subscription site, you'll need to take a few simple steps.
1. Choose a Domain Name and a Web Hosting Company
To have a WordPress subscription site using self-hosted WordPress, the first thing you'll need to do is choose a hosting company and domain name.
Remember that running a subscription site will require premium hosting, so don't skimp on hosting.
Read the reviews of each host's current customers to see what they say about the quality of service.
Also consider how much personal assistance you may need. Some website hosts have live call-in customer support, while others only have user forums to find answers to your questions.
You'll also need to estimate how much site traffic you're expecting and make sure to have an SSL certificate included in the hosting package.
2. Install WordPress
Any site host worth looking at will give you a one-click installation of WordPress. iThemes Hosting is one such option that will make your installation of WordPress an absolute breeze.
3. Choose Your Membership/Subscription Plugin
In order to create your subscription WordPress site, you'll want to install a membership plugin for WordPress.
There are a number of different free and paid plugins available on the WordPress plugin repository that you can choose from for the purpose. But to choose the right plugin for your application, you'll first need to decide what kind of subscription site you're looking to build.
You'll also need to know what features you want your subscribers to have.
MemberPress and Restrict Content Pro are two of the best-known plugins that'll help you seamlessly sell digital subscription content from your site.
With advanced membership features that allow you to create levels, accept online payments, and control subscription access based on levels, both of these plugins have a lot going for them.
What's the Difference Between Memberships vs Subscriptions?
With all that said, do you want your WordPress site to focus more on memberships or subscriptions?
If you've ever been in the market for a one gallon-sized jar of pickles at a super low cost, you've probably considered a membership to a retailer such as Costco.
A Costco membership won't cost you that much and it'll get you exclusive access to an entire warehouse filled with bulk items that you didn't even know you needed.
And while you'd also be able to buy certain items at Costco without using a membership card, evering that fits into the "ridiculously good deal" category is locked behind that membership "paywall."
A membership will get you access to your chosen store and get you all of the discounts you're looking for. But in order to keep that membership in good standing, you'll need to pay a recurring fee.
The recurring fee is the subscription.
Because memberships vs subscriptions are so closely intertwined, a lot of people don't make a distinction between the two. In fact, memberships or subscriptions are often treated as synonyms when they're not.
Memberships and subscriptions are actually two very different concepts.
Or course, you can have a membership without a subscription. You may have memberships with companies such as United, Avis or Starwood that don't charge you a penny to become a member (no subscription).
However, you still would have a membership card that provides you with certain loyalty benefits.
It's also possible to have a subscription without a membership.
Amazon Prime was one example of this, when a membership only provided free shipping. This required a yearly fee.
If you've ever had an Amazon Prime subscription, you know that you aren't really a member of anything. In fact, you don't really know who the other Prime subscribers are, so you're not really a member of an online community or membership.
Combining Memberships and Subscriptions Is Powerful
Most people won't hesitate to pay a subscription fee if they feel like they're joining something valuable. By connecting the relational concept of memberships with the financial construct of subscriptions, you'll marry them together for success.
Of course, if you plan on running a membership site, it's important to also run the best WordPress security plugin that will keep it safe from malicious hacks and attacks.
Also, be sure to run a WordPress backup plugin that will keep your entire site backed up and ready to restore if you should ever run into unexpected problems.