What is a WordPress Membership Plugin? 10 Things to Know
A WordPress membership plugin provides you with the power to expand the use of your website to grow your business to more.
In the last year, more membership sites have popped up on the Internet than ever before. And while there are a lot of different platforms you can use to build a membership site, WordPress provides the simplest and most powerful solutions for this purpose.
If you think that you've missed the opportunity to build a WordPress membership site, it's time to revisit that thought. In fact, by using the best WordPress membership plugin, the timing for turning your site into a membership site has never been better.
In this guide, we'll look at the answer to "what a WordPress membership plugin?" and how one is used to create a membership site. You'll also learn about the best WordPress membership plugins as we compare each one side-by-side.
When you're ready to get serious about building a successful membership site, dive right in.
Why Build a WordPress Membership Site?
Before we uncover the details of which WordPress membership plugins you should consider using for your new membership site, let's first take a look at why you should consider launching one, to begin with.
First, it's important to understand that, generally speaking, people have more time today to get involved in new online communities than ever before. With so many people now working from home or spending more time at home than in the past, many are looking to become a part of a new community.
But beyond that, people are hungry to learn new things. If you offer them an easy way to access the important information they're looking for, they're ready to unlock it.
There's never going to be a shortage of individuals that want to learn and achieve new things. Goals drive people toward action, and if you can help them on their way with a membership website, they're ready to learn what you have to offer.
Even better, there's never been a time where it's easier or more affordable to start a membership website. You no longer need to hire experienced developers to create the exact site that you want.
In fact, by using a free or inexpensive membership plugin, you can launch your entire WordPress membership site for less than you may spend on one trip to the grocery store.
Once your site is up, you'll be able to sell access to your content in a number of powerful ways while profiting from your knowledge and expertise.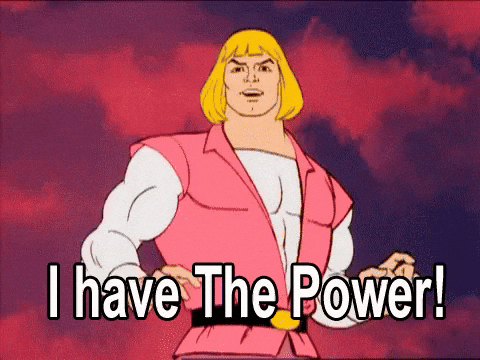 Must-Have Features In a WordPress Membership Plugin
Before jumping in head first and picking the first membership plugin that you see, it's important to consider what key features you need to look for in the plugin.
1. Protects Pages and Posts
When selling access to your content, the first thing to do is ensure that you keep paid content protected from non-paying site users.
To do this, you'll need a plugin that can protect posts, pages, categories, and partial content (via shortcode) from non-paying customers without you having to touch each post setting.
2. Collects Payments
By default, a membership site needs to collect money. As such, you need a plugin that collects payments and supports, minimally, Stripe and PayPal payments.
As important as payment gateways are, it's even more important that the plugin allows you to be flexible with how you approach payments. For example, you may want to accept one-time payments or subscription payments.
The plugin also must allow you to prorate payment amounts when customers change plans in the middle of a billing cycle.
3. Allows You to Sell Access To Specific Posts
You may want to offer a lot of free content on your site, then sell access to a paid monthly newsletter. If so, you'll need the ability to sell access to the individual posts of your choosing.
4. Automates Access
Automation is incredibly important for membership sites. Unfortunately, some WordPress membership plugins don't have a lot of automation options.
To succeed, you'll need a lot more automation options than simple email drip delays. For example, you may want to open up access to paid content on a specified date or after a customer reaches certain milestones. Or you might want more paid content to automatically open after they read a specific post.
5. Integrates With Marketing Automation
Make sure the plugin integrates with the major marketing tools, such as ConvertKit, MailChimp, SendInBlue, ActiveCampaign, Ontraport, and any others that you're using.
6. Supports Team and Group Access
Successful WordPress membership sites should support team and group access.
Whether you refer to them as child accounts, umbrella accounts, or team accounts, the concept is the same: A WordPress membership plugin that supports teams will create more revenue.
7. Restricts Older Content
Perhaps you want paid subscribers only to be able to access the content you create after their date of sign-up. Then, for an additional fee, they can access your older content.
8. Offers Multiple Payment Plans
You'll need to have the ability to sell content using three different plans:
All subscription fees paid upfront
Fees are broken down into X number of payments
Fees paid in monthly recurring payments
It's much easier to "close" a customer on your paid membership fee when you offer them flexible payment options.
Some WordPress membership plugins don't offer this type of flexibility.
9. Provides Upselling Options and One-Time Offers
If you've ever signed up for an online coaching program, you were probably offered a low-priced entry fee to get started. Then, as you progressed through the checkout process, or immediately after, you were given several offers that tried to upsell you into additional programs and resources.
These one-time offers, or OTOs, are an important feature to look for in a membership plugin.
10. Provides Developer Hooks
Even if you find the perfect membership plugin that offers all of these features, you may still want to tweak how a specific function works.
Because of this, it's important that your membership plugin allows a developer to make changes or add functionality.
Ranking the Best WordPress Membership Plugins
Now that you know what features to look for in a membership plugin, let's take a look at some of the best ones in the space.
But before we do, keep in mind that site security is hugely important on all membership sites. Security breaches on membership sites will ruin your credibility and drive customers away.
Because of this, download and run a WordPress security plugin that you can trust to keep your site safe from malicious online hackers before you download and run other plugins.
After that's taken care of, begin exploring these WordPress membership plugins to see which one fits your needs.
Restrict Content Pro
This WordPress membership plugin is known as a titan in the membership plugin space.
It was created by the team that made Easy Digital Downloads and is similar in functionality to MemberPress (covered below) in that it's very simple to install, use and maintain.
Restrict Content Pro gives you access to the features you need to run a successful membership site, and does so at an extremely affordable cost. It's important to note, however, that some of the features you'll probably need are locked behind more costly paywalls.
While the Personal Plan of $99 per year is very inexpensive, most people opt for the Professional Plan at $249 per year to get everything that they need right out of the box..
Overall, Restrict Content Pro is your best choice when it's time to install membership features on your WordPress site.
Pros:
Easy to set up and use
Managed by a professional, well-known and very successful team of developers
Extremely heavy in features
Offers a lifetime option at $749, which gives you all available features with no renewals, ever
Very flexible with billing, while offering your customers a wide array of payment options that other plugins don't bring to the table
Extremely lightweight plugin that won't slow down your site
Price:
Basic is $99 per year
Access to all features is $249 per year
Lifetime access with new renewals is $749
LearnDash
Although some developers wouldn't put this plugin in the category of membership plugins (it's designed to be used as a Learning Management System), LearnDash does bring many membership plugin characteristics to the table.
It also has features that make it simple to use, while allowing you to implement reward systems for customers that complete courses, such as certificate or points distribution.
LearnDash is a good plugin to use if you're facilitating a course in progressive learning for your paid members.
Pros:
Simple to implement and use
Highly dynamic reward system for paid members
Used by well-recognized institutions such as the Universities of Michigan, Washington and Florida
Powerful membership groups system
Allows you to message specific course members and classes with ease
Cons:
It's more of a Learning Management System, which means it's not your best choice if you're not selling courses or educational material behind your paywall.
Price:
Basic is $199 per year
All features will cost $229 per year
MemberPress
This is one of the most popular membership plugins on WordPress, and it lives up to most of the hype that's been built around it.
While a bit less user-friendly than Restrict Content Pro (and certainly more expensive), it's still relatively easy to use while packing a punch with its built-in features.
If you can afford this membership plugin, it's a good choice for personal or professional use.
Pros:
Simple to use and allows for fast implementation
Easy to maintain
Quick integration with existing WordPress site and other plugins
Good feature list in all plugin versions
Powerful access rules
Easy user account management, which reduces how much manual support you need to give your customers
Helpful and responsive plugin support
Cons:
The plugin is a bit pricey
Some of the features are not easy to scale up, such as protecting pages or drip-feeding content
Price:
Basic version is $258 per year
All features will run $698 per year
WooCommerce Memberships
This is a great option if you're already using WooCommerce on your WordPress site. Of course, both MemberPress and Restrict Content Pro also give you the ability to integrate your membership site with WooCommerce. But the WooCommerce Memberships plugin makes the integration as easy as possible.
WooCommerce Memberships is a great choice if you're looking to sell your products to only the members who qualify, or if you want to assign rewards for buying items.
Pros:
Very easy to implement and use
Incredibly flexible, allowing you to show or sell items only to the members you choose
Easy to assign rewards to your members based on the metrics you choose
Implement free trial options that allow you to customize the level of membership the free trial provides your users
Cons:
Lacks some of the broader membership features that other plugins bring to the table
Price:
All features will cost $199 per year
Paid Member Subscriptions
This is yet another solid option for a WordPress membership plugin that integrates with your existing WooCommerce website.
As its name suggests, the Paid Member Subscriptions plugin is focused on managing memberships that are subscription-based. It will integrate very well with your existing site and has a lot of the same features as the WooCommerce Memberships plugin.
It does, however, lack some of the essential features, such as drip-feeding content, unless you upgrade to the Pro version. But the cost of the Pro version is highly affordable.
Pros:
Simple to install and use
Great WooCommerce integration, although not as perfect as WooCommerce Memberships
Robust features list, especially if you're managing memberships that are subscription-based
Powerful analytics tools that give you ideas on how to improve your subscription numbers
Cons:
Essential features are only available in the Pro version
Price:
Basic version is $69 per year
Pro version is $149 per year
Ultimate Member – User Profile & Membership
This plugin is yet another viable option in the space of WordPress membership plugins. It comes loaded with many of the same basic features as the other plugins we've covered, but it stands out from the others when it comes to member directories.
Member directories allow your site members to search and find other members using specified criteria. The feature is very useful in many different membership site applications. If user interaction is pivotal to the success of your WordPress membership site, the Ultimate Member plugin is a great tool to use.
Pros:
Automate communication with members
Robust features that help you manage and restrict site access
Member directories allow for interaction between your users
A great plugin to use if you're looking to create an online membership community
Cons:
Has some limitations with content restriction, such as post protection based on category
Price:
The Basic version is free but very limited in features
Extensions Pass is $249 per year
Extensions + Theme pass is $299 per year
Simple Membership
As the name of this plugin suggests, Simple Membership gives you the ability to quickly and easily implement membership features on your WordPress site.
This plugin couldn't be easier to install, get running, and maintain. In fact, it'll automatically take care of some of the more difficult aspects of managing membership sites on WordPress.
Even better, it's completely free.
The plugin was made to help reduce the stress involved in managing a membership site, and is the perfect solution if you want a plugin that's easy to put into place and left to work on its own.
Of course, being free means that it lacks some of the more advanced features already covered in this guide. For example, you won't be able to automate communication with member groups.
Pros:
Complete free, although some add-ons do come at a premium cost
Great solution for beginning to average users that want to try implementing membership features
Once activated, the plugin requires only minimal adjustments
Has all of the necessary and basic features for a membership plugin
Cons:
Lacks advanced membership site features that are offered by premium plugins
Difficult to customize
Price:
Free, excluding some paid add-ons
Using the Best WordPress Membership Plugin
The best membership plugin to use on your site is the one that gives you the ability to customize your membership plans exactly the way you envision them. If you're restricted by a plugin's functionality, it's time to look for another option.
We recommend Restrict Content Pro – and not just because we ARE Restrict Content Pro. On top of trying for free, Restrict Content Pro will offer a simple setup solution, great support, and an engaged community.
Whether you choose Restrict Content Pro or one of the other membership plugins discussed in this guide, make sure that the one you settle on gives you all of the features you need to run your membership site exactly the way you want to run it.
Of course, before installing and activating any new plugin on your WordPress site, make sure you're running a powerful WordPress backup plugin, should you run into any plugin conflicts that damage your site.
Then, start reaping the rewards of owning a successful WordPress membership site.