WordPress Membership Sites for Writers: 3 Reasons to Build Yours
WordPress membership sites for writers provide a solid platform for authors, journalists, poets, and wordsmiths of all genres to create personalized funnels for income development. It allows the writer to create the content he or she wants and offers a pathway for readers to get the content and also to support the writer in the creative endeavor.
Even though there's more content being published and distributed than ever before in human history, the average writer still struggles to earn a wage they can live on. For many, writing has become an arduous process of ghostwriting random content for websites they've never heard of.
And in a lot of cases, writers are doing this for a few pennies per word.
Other writers that own their own blogs have gotten stuck in the unlucrative world of clickbait.
But things can be different for you.
Today, many talented, unknown writers are earning substantial and recurring income streams by inviting their readers to join their membership sites. And we're going to show you exactly what you need to do to capitalize on this explosive market.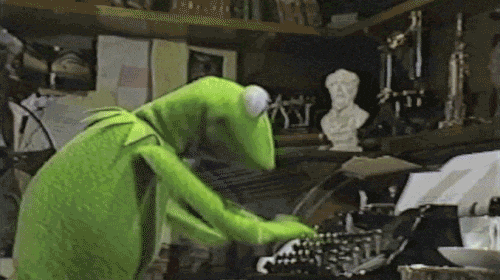 Membership Websites Begin
The idea of subscription-based products has been around since the 17th Century, but that doesn't mean technology hasn't taken it to a new level. In 2013, Patreon launched its version of subscription-based membership options that has appealed to writers for presenting a pathway to earn a substantial living. All you need to do is put out great content that people are willing to pay a small monthly fee to gain access to.
Successful writers who jumped on the popularity of Patreon quickly figured out the best way to get new paid subscribers: They published high-quality content on platforms that readers could consume for free. Then, to capitalize on their popularity on the free platforms, these writers began putting exclusive content behind the paywall of a Patreon membership.
Since its inception, Patreon has promised writers:
A way to escape the treadmill of getting paid by page views, or writing for pennies on the dollar. Instead, writers can focus on high-quality content for their biggest readers
A way to eliminate trolls and noise. Instead, you can focus on creating content for the readers that matter the most
Dependable revenue. Having an added revenue stream allows you to be more selective with the brands you write for and the advertisers you work with
The Problem with Off-site Membership Platforms
The problem has always been that, by relying on Patreon for membership income, writers needlessly put their own success into the hands of a third-party entity. That means that you're subject to all of their Terms and Conditions, even if you don't take the time to read them.
In recent years, Patreon has been known to censor content or remove membership accounts completely if they don't agree with the content posted. When that happens, all of your paid members (and your full-time living) can be deleted in a moment's time.
What's more, it's difficult to properly brand yourself when you're working under the umbrella of Patreon to build your paid memberships. For the most part, all Patreon membership sites look the same.
Surely in 2021, there must be a better option for building a paid membership site: One that gives you:
Complete freedom of how you present your online brand
Full ownership of your own content
Every cent of your membership fees, without taking a percentage as a "convenience"
Total control of the content you create, no matter how controversial
Simplicity of use, while showing your professionalism and commitment to your paying members
The ability to interact with members in real time
An independent voice that doesn't require advertisers for income
The exciting news is that a better option is out there. It's time to move past Patreon and into your own membership site.
Why Owning Your Own Membership Site Is Better Than Patreon
Why not just rely on Patreon for building your paid memberships? After all, it's worked well for a lot of other writers.
Unfortunately, Patreon isn't enough anymore. In fact, running your own membership site gives you exponentially more freedom to operate your business exactly the way you choose.
And it can be more profitable than Patreon.
When you sign up with Patreon, you're given a template of how your membership site is going to work. This includes how it looks, how much you can charge for memberships, how often membership fees are charged, and how you'll receive them (after they deduct their fees).
Basically, you're working within their chosen parameters. And while you have the freedom to create almost any kind of content that you'd like, you certainly don't have any freedom in how you present the content to your members.
Running your own membership site gives you complete freedom to build your brand from the ground up. You'll never need to rely on a third-party platform that can change their rules or disappear at any time, for any reason.
How Do I Launch My Own Membership Website?
Today, almost 40% of the Internet is powered by the WordPress content management system (CMS).
And there are many good reasons for that.
WordPress is 100% free and open source
There are thousands of free and premium plugins and themes that can help you turn your site into almost anything you can imagine, including a membership site for writers
Anyone, even someone who lacks the most basic CSS or HTML knowledge, can easily build a WordPress website in minutes
WordPress website security is simple when you use a plugin such as iThemes Security Pro
WordPress is incredibly versatile
Google gives WordPress a 99% rating for SEO-friendliness
To start building your site, all you need to do is secure your own domain name, download the free WordPress open-source software, sign up to a reliable WordPress website host, and run their one-click WordPress installation.
From there, you can begin searching for a free or premium theme that fits the desired mood of your membership site. While there are thousands of themes to choose from, Kadence Theme is one of the best options out there for writers. It gives you premium theme features in a free solution, and you'll be effortlessly building your new site in minutes.
Top Benefits of Using WordPress For Your Membership Site
WordPress is your best option for building a membership website because:
It's Easy To Learn and Use
Even if you get stuck, there are countless subjects covered in the WordPress Help Forums that will answer your simplest or toughest questions with ease.
One Easy-to-Use Plugin Transforms Your Site Into a Professional Membership Site
This is where the WordPress membership site magic happens.
No, you don't need to know how to write code to build a membership site on WordPress. After your site is up and rolling, all you need to do is download and install the Restrict Content Pro plugin.
Immediately, you'll have a full-featured, powerful membership site that's ready for you to customize in any way you see fit. What's best, it will integrate seamlessly with almost any WordPress theme.
Restrict Content Pro will allow you to:
Lock away all of your exclusive content, while giving access only to your paid members
Offer discount codes based on a percentage or flat rate discount
Automate email communication with members
Create as many subscription packages as you'd like
Easily manage all of your paid memberships
Create reports that help you grow your business
With this plugin, your WordPress site immediately becomes your main source of revenue.
You Brand Yourself With Your Own Domain
Would you rather send your readers to patreon.com/yourwritingname or yourwritingname.com when you promote your paid membership website?
Which one do you think more establishes you as an authority in your field? Which gives you the most credibility and will most impress your readers?
The answer is simple: Your own domain name.
And your own website.
3 Important Reasons Writers Should Sell Memberships
Perhaps you've been reluctant to start selling memberships to your content. If you're like a lot of writers, you may believe that charging for your content is the fastest way to lose readers.
This couldn't be further from the truth.
Let's take a look at three reasons why you should start selling memberships to your best writing content.
1. Offering Paid Content Establishes Your Authority
Within the world of writers, who do you look to as the biggest authorities within their niches? How did they become authorities?
When the average reader consumes free content, the first thing they want to know is: "What makes this person an expert on this subject?" And you likely have some good answers to that question.
Then, if the content is exceptional, or even life-changing, the next question a listener might ask is: "Why are they giving this information away for free?"
This is where you establish your authority. By conveying to readers that your deepest insights can only be found in a paid membership area, you establish tangible value for the most important information you share.
Building a paid membership site with exclusive, members-only content automatically creates an environment of authority by showing readers that your content is only for insiders who are hungry for the full story. And if your free content provides the reader with value, you'll build a sense of trust that leads them into wanting to learn more by becoming a paid member.
In time, your authority within your niche, as well as your membership numbers, will rise.
2. Your Knowledge Is Valuable
You've spent countless hours researching and putting out content within your niche. Your readers recognize how valuable your content is. But do you?
Pretend for a moment that you were inspired to learn how to cook like Bobby Flay. You've never taken cooking lessons, but you want to become a master chef without leaving your own house.
What would you do?
There's a good chance that you'd start researching free content that can get you started down your new path to chef-dom. But when it comes to mastering the craft, would you expect that you'd find expert techniques for free?
Of course, you wouldn't.
In fact, you'd gladly pay $60 for a membership to a detailed course that teaches you how to cook like the master chefs.
The same principle holds true for the knowledge you share in your content. Your knowledge is extremely valuable. Don't give it all away for free (or dirt cheap) when there are many people who are willing to pay a good price for it. Building up a WordPress membership site for writers lets you tap into the interest of your readers and develop an income funnel for your writing business.
3. Your Biggest Fans Want You To Succeed
Have you ever spent time interacting with the fans who most enjoy your writing? Do they ever share with you how much your work has meant to them?
The people who read your work on a regular basis want you to succeed. And it's not just because they enjoy watching other people find success.
In reality, your regular readers know that if you're not making much money doing what you do, eventually you're probably going to stop doing it.
Fans that follow you closely count on your insights and takes. They set aside time to hear what you have to say. You become a part of their daily lives in more ways than you know. And when you stop writing, they won't have your voice any longer.
There's a very good chance that many of your biggest fans will pay to become members if it means you'll continue putting out great content for them to consume. The only way to allow for this type of support is to create a WordPress membership site for writers and begin promoting options to your fans.
Keys to Success for WordPress Membership Sites for Writers
Keep these principles at the forefront of your mind as you begin to grow your paid membership numbers using WordPress and the Restrict Content Pro plugin:

Paid members are always looking for new content. Make sure you let them know when they can expect it (i.e. daily at 8am, every tuesday at 5pm, every first of the month at midnight)
Routinely interact directly with your paid members. It means more to them than you may realize
Invite members to exclusive Q&As and other events where you'll be live and present
On your membership site, provide paid members with a way for them to interact with each other and have conversations about your content and niche
Continue putting out high-quality free content on all major platforms, while directing listeners to exclusive content on your membership site
Don't charge too much or too little for a membership. Research your competition to find the sweet spot
Act big. Think bigger
Utilize email drip campaigns to keep in close touch with your members
Be in it for the long haul
Start Your Own Membership Site Today
Maybe you're not ready to quit Patreon yet.
But to reach your full independence and success as a writer, start building your own WordPress membership site. Then, begin directing your audience to it.
In short order, you'll find a much more committed group of members that will stay with you as long as you keep putting out great content.
Don't have a membership site yet?
What are you waiting for? Restrict Content Pro makes it simple for you to create your membership or subscription site. Try for free now!