What is Net Promoter Score? Everything You Need to Know for 2021
We've all heard the term Net Promoter Score (NPS)…it's basically the gold star of customer experience metrics.
But how important is it and what's the best way to get it in the hands of your customers?
Net promoter scores not only help businesses put a value on the quality of their customer service but also measure up against their competition. Companies use their net promoter score to resolve any issues customers are experiencing, as well as to improve the overall experience for their customers.
The result – businesses increase revenue with referrals and upsells.
It's a number you can compile and track regularly, not only for a whole company but also for each business, product, store, or customer service team. You can also track it for customer segments, geographic units, or functional groups. It helps everyone focus on the twin goals of creating more promoters and fewer detractors. It is, quite simply, your customer balance sheet.
We've put together everything you need to know to better understand what net promoter score is, how it's calculated, and how it can benefit your bottom line. Stick around until the end for tips on how to create your own NPS survey.
Let's get scoring.
How do you calculate your Net Promoter Score?
As a consumer, you may have received a survey with this question before…
"How likely are you to recommend us to a friend or colleague?"
That is the ultimate customer service question. The answers are scored on a zero-to-ten scale. This scale is simple and easy for customers to understand. The responses are categorized in three groups, each one valued by different attitudes, and more importantly, different behaviors linked to economic value.
Promoters (9-10): Promoters are loyal, happy customers. They are the most likely to remain customers and even more likely to increase their purchases over time. Also, they make up most of your referrals.
Passives (7-8): Passive scorers are moderately satisfied with your product or service. Their renewal and referral rates are half that of the promoters.
Detractors (0-6): Detractors are unhappy customers that tend to voice their opinion about the product or service. They increase churn and their negative comments diminish a company's reputation, which discourages new customers.
To calculate your Net Promoter Score, you simply take the percentage of customers who are promoters (those who scored 9 or 10) and subtract the percentage of detractors (those who scored 0 to 6).
This score will help you determine the path to a better customer experience. It's important to incorporate both the positive and negative scores into your customer satisfaction improvement strategy.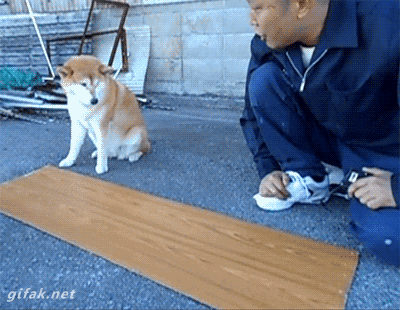 What can you measure with NPS?
When it comes to customer service, you can measure just about anything using an NPS score.
In addition to understanding the overall customer satisfaction for your product or service, you can track scores for…
new products
upgrades or new features
shipping services
accounts
website features and abilities
employees
Yes, it can be used to score and track your company's performance by employees. Most NPS surveys are designed to collect customer feedback, however, they can also be used to measure employee sentiment and are called employee net promoter score (eNPS). eNPS measures how likely your employees are to recommend your company as a good place to work.
Using NPS surveys in your marketing or customer experience strategy showcases how you're doing compared to your competitors. It will also help you understand your target market better and learn how they feel about your product or service.
The ultimate goal is to gain loyal customers (and employees) who become raving fans for life.
What are the different types of NPS surveys?
There are two different kinds of Net Promoter Score surveys that serve different, but important, purposes.
Transactional NPS surveys are sent to a customer after they engage with your service or purchase a product from your company. It's used to understand customer satisfaction on a granular level and provide feedback about a very specific topic. It's best to use both types to understand your customer at macro and micro levels.
Relational NPS surveys are delivered on a quarterly or annual basis. The goal is to understand how the customer truly feels about your company overall so you can make company-wide improvements. This data can be used to provide a benchmark for growth and scalability.
Since these two types of NPS are indicators, it allows you to monitor improvements in a product or service. But there is so much more that NPS can do.
For example, you may have received an NPS score of 6 after a purchase. It's borderline passive and could have been turned into a more positive score, if there was some context. Considering the number alone, it doesn't provide the reason for the score. If you understand the context behind the number, it can lead to actionable improvements.
Learn about key data points by asking the "why" behind the score. This can come in short-form text fields, pre-qualifying questions or follow-up outreach. However you decide to obtain the information, it can be crucial for clarifying how customers feel to make a real impact.
How do you turn your NPS results into actionable tasks?
The more data you can collect and analyze about your NPS score, the more you'll be able to understand what's driving your customer experience.
Using NPS survey responses can reduce customer churn.
In a subscription-based scenario, NPS can help you predict when a customer is likely to cancel your service. This can help you link your customer experience data to operation data such as renewal rates. With deliverables like this, you can start identifying customers who are likely to leave and have customer support reach out to save them.
Improve touchpoints with NPS survey responses
Patterns will emerge from NPS survey responses. Segment your customer's NPS scores to notice positive or negative patterns-this will lead to finding ways to improve certain touchpoints on the customer experience path. Segmentation can be done by:
behavior
demographics
lifestyle
industry/market
digital footprint
Use NPS scores along the customer journey to request feedback at the right moment and measure metrics over time.
Ready to create your own NPS Survey?
Now that you understand how impactful NPS surveys can be, are you ready to make your own?
If you own a membership site (or any eCommerce WordPress site) it would benefit you to create your own NPS survey to engage your customers.
NPS surveys are easy to create but you must think about the long-term data use when deciding how you'll administer them.
You could use survey software, but that will limit your ability to take action on the results because it only measures one metric. Here are your options:
Customer Experience Management (CXM) is a platform that allows you to keep track, oversee and respond to all the interactions your company has with your customers, both current and potential.
NPS software or an online survey software provider takes all the power of a CXM and provides you the ability to execute it online. Each has its own pros and cons.

Here is a list of some of the best online survey tools on the web today.
If you choose to make your own NPS survey, there are a few core components (some of which we've already covered) that need to be included.
The net promoter score question: ask the aforementioned core question, "how would you rate this?" with the 1-10 ranking.
Reason for the score: ask the customer what their primary reason is for their score. This helps to discover the key drivers for promoters and detractors in your responses.
Experience question: request experience improvement feedback. This will help the NPS process for the future.
Follow-up permission question: ask the survey respondent if you can follow up with them if needed. This opens the door for further communication.
Have you had a positive or negative NPS experience you'd like to share with us? Reach out to us or follow us on Twitter @rcpwp to share!
You are now the NPS master! Let the survey begin. May the scores be ever in your favor.