What Should a Membership Site Include? 12 Must-Haves for Your Site
What should a membership site include? It's an important question to ask if you are looking to build a viable long term revenue stream with your WordPress website. Defining all the things you should (and want) what to include will help you build the best membership site for your business model.
Defining Your Membership Site
Membership sites are the perfect win-win scenario for both you and your users. If you continue to deliver value to your site members with great content, relevant resources, and continued product investment, your members will return the value to you by continuing their subscription payments.
But what specifically should a membership website include for your business site to ensure you're keeping up your end of the mutually beneficial relationship?
In this guide, we'll talk about the top 12 must-haves when answering the question about what should a membership site include. Beyond that, we'll let you know what you should absolutely avoid on your site if you want it to succeed.
Don't make the mistake of trying to make things up as you go. A successful WordPress membership site takes planning and strategy.
But when it works, it will reward you with recurring income and a passionate community of members.
Now, let's take a look.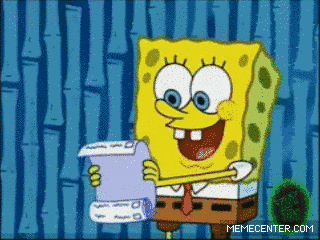 What Should a Membership Site Include?
Successful membership sites all have one thing in common: They provide users with a lot of information and value that can't be found elsewhere. But they also follow similar formulas that you can put to use for your own success.
You'll find that the following components will resonate with your users and help you build a membership site that performs.
1. Offer Online Courses
Many highly successful membership sites have built their success by offering unique online courses.
Online courses work especially well for site owners that teach about topics by setting a start and endpoint for their lessons. They're also a great content option for members who want to learn about subjects that have defined outcomes and objectives.
Online courses can consist of short courses of 60 minutes or less. Or they can be much more advanced and span the course of weeks, with lessons presented at regular intervals.
Either way, by providing online courses that help people achieve their personal goals, you'll be sure to bring in new members that value your content.
2. Teach Live Webinars
If you're not the type of content creator that creates content upfront or don't think it's suited for online courses, consider holding live webinars or training sessions as a way of bringing value to your website users.
This format is the perfect way to encourage members to discuss your topics among themselves. It's also a great opportunity to bring in special expert guests to bring new perspectives to your subject matter.
This exposes your members to an even wider array of knowledge while simultaneously lighting your personal workload of creating content.
Providing your members with live content does have one major challenge for many busy entrepreneurs: You will need to personally attend in real-time for them to succeed.
3. Member Q & A
Sometimes called "mastermind calls," member Q & A calls are a format that works well to increase your customer engagement and build your membership numbers.
The exact format and structure of these Q & A calls will vary based upon your membership community and the topics you cover. Just keep in mind that the calls are fully focused on your members.
You'll provide members the opportunity to ask you direct questions or highlight the successes they've reached by following your content.
Several different software solutions can be utilized for member Q & A calls or live chats to promote interactivity. These include (but are not limited to):
Zoom
Hangouts
Discord
GoToWebinar
Each option will allow your members to talk with you live and appear on camera if they choose or chat with you in real-time. The goal being to create more engagement and stronger connections through those engagements.
Member Q & A calls are the perfect way to make a lasting impression on your audience.
4. Content Archives
To maximize the efforts of creating live content, make sure that you record all of your live sessions and add them into an archive area of your membership site.
Not only will this allow members who missed a live session to find your content later, but it builds a highly valuable catalog of historical content that any new member can immediately access.
This idea greatly increases the value of your WordPress membership site.
5. Community Forums
The idea of being in a like-minded community is one of the most important factors for drawing members to sign up and remain subscribed to your membership site for the long haul. In fact, by building an active community, you'll keep members coming back:
They will continue to learn from your content
They will continue to learn from each other
They will be invested in the community
They will be superfans
Want to learn more about finding your superfans?

Sign up for the FREE WPprosper webinar today so you'll be prepared for developing your superfan community.


Click HERE to Sign Up for the FREE WPprosper Webinar
Wednesday, June 23rd, 1 PM Central
When you're working through the question, "what should a membership website include," remember that every element needs to focus on the community. 
It's up to you to decide if you want to turn your site into a full-blown social media site using plugins like PeepSo or BuddyPress, or if the community aspect is a user discussion area related to your content.
6. Exclusive Downloads
It's important to offer your members exclusive downloads of tools, software, and resources that they can't find elsewhere or that they'd need to pay extra money for from another source.
In many cases, the simple convenience factor of getting valuable resources packaged up within one point of contact is enough value to drive users to become members.
Make sure your exclusive content is only available to paying members. Let them know how much time they'll save by becoming a member and gaining instant access to these valuable resources.
7. Offer Perks For Your Members
Even though you may be confident that you're offering some of the most interesting content anywhere on the Internet, keep in mind that the value of a membership always comes down to perception.
And you can do everything in your power to lead your users into achieving some specific result, but you still need to rely on them to do the work needed for a return on their investment.
However, when you offer your members options like exclusive perks and discounts, you'll immediately put a tangible monetary value on the contents of your website membership.
For example, if a member can save real money on the products, services, or software that they already want or need, it becomes a no-brainer to sign up for your membership.
It's up to you to decide what specific perks you want to offer your members.
8. One-Off Content
Of course, not all of your membership content needed to be live sessions or detailed teaching courses.
In fact, one-off tutorials, articles, mini-courses, or how-to's add a ton of value to your membership model. This is particularly true for content that solves very specific problems.
It also works well for content based on topics like cooking or working out, where each piece of content gives a different lesson (such as workout routines or dinner recipes).
Depending upon the specific topic or market segment that your membership appeals to, having a library of one-off content can add a lot of value for members. In certain situations, you can use one-off content to supplement your broader subjects with more specific material.
9. Cheat Sheets
There are times when a person wants to read an entire book. There are also times when the same person might want to read the cliff notes.
By providing your members with cheat sheets and quick material to reference, they'll likely take fast action and refer back to you later when they're looking for additional information.
Providing cheat sheets is most useful for instilling or teaching a system or process wherein your site members are looking for a model or pattern for their personal activity that follows an already established and successful approach.
 10. Action Plans and Workbooks
Herbert Spencer once said:
"The great aim of education is not knowledge, but action."
This is a concept that applies directly to your membership website.
Users will become members of your site in the hopes of accomplishing or achieving something. Very few people set out to increase their own personal knowledge just for the sake of learning.
In most cases, people want to get something tangible out of a membership. They're looking to get a specific goal or achieve a defined result. For them to achieve that, they'll have to put into practice what you teach.
To help this process move forward, you should include the following resources in your membership site:
Worksheets
Specific exercises and activities
Detailed action plans
By doing so, you'll set your members up for success and keep them around for the long haul.
11. Exclusive Interviews
Are you looking for a powerful way to set your membership apart from your competition? Arrange some interviews with important personalities within your industry. You'll want these exclusive interviews to be very in-depth and cover techniques, strategies, and insight related to your content.
Avoid doing interviews that are nothing but glorified promotional opportunities or fluff pieces.
You can leverage exclusive interviews for your membership-exclusive content and use them in your public content marketing plan. For example, it's easy to take small segments of these interviews and release them to your podcast or blog, letting listeners know that the full interview is only available to paying members.
12. News
It's important to remember that the content you provide to members doesn't always need to be about community or courses. In fact, providing day-to-day content that stays current with what's going on in the world is a highly overlooked aspect of what you should include in a membership site. Remember always to keep it relevant to your mission and aligned with your voice.
This will allow you to let members know what you have coming on the horizon while shining a spotlight on the successes of your members.
Your member news can include:
Updates on new content that you have coming out in the future
New developments to the different membership plans your offer
Roundups of the most interesting discussions within your community
Topics in the news cycle that impact the type of content you provide
You can provide this information in a regularly-timed email send or provide a link to a members-only news video that you produce on a daily, weekly, or monthly basis.
Consider publishing your news to non-paying users once in a while, so they'll see what they're missing by not becoming a member.
Components That Lead To a Successful Membership Site
As you'll see when you research your competition, the membership websites that succeed have a solid mix of the kinds of content we've just discussed.
Remember that it's imperative to find the perfect balance between providing the right amount of variety and completely overwhelming users with way too much content.
Two key components when determining what should a membership site include:
Keeping the focus on the specific problem your content solves offers.
Identifying identify the best avenues to deliver your perfect solution.
As a WordPress membership site owner, it's also incredibly important that you use the best WordPress membership plugin to build your site around. Restrict Content Pro is the perfect solution for any site owner that's serious about creating a membership site that will compete with the big players.
Test Restrict Content Pro
You can try out the full membership system through the Restrict Content Pro Demo site. Go Pro before you go all in.
What You Shouldn't Include In a WordPress Membership Site
Now that you're brainstorming ideas to include in your membership site, let's look at some of the mistakes you can easily avoid making.
1. Avoid Post Counters
Don't announce your low numbers.
Unless your content brings in thousands of views every time a post goes live, always avoid post and view counters whenever possible.
As an example, stay away from things such as "72 posts" showing up to one of your user's avatars or "483 views" being displayed next to your content.
Not only will these counters take a big toll on your WordPress database, but they can be discouraging to users if they don't view you as being popular or widely regarded.
This same principle applies with social counters.
2. Avoid Common Templates
While you may not be able to afford a custom-coded site template or theme for your membership site, you'll want to avoid using one that is common in your industry.
Find a site template that takes site performance into account and isn't loaded with unneeded code that will slow your site down and cause users to seek similar information from other sources.
At the same time, you don't want to use a template that's so basic that your site appears amateurish.
3. Keep Plugin Use To a Minimum
Every WordPress site owner has probably been exposed to this advice at one point or another. But the reality is that the quality of code contained in a plugin is far more critical than the number of different plugins you install.
Remember that each plugin you use will impact your site's performance. For plugins that you're no longer using, make sure to deactivate them and completely remove them from your site.
Of course, the two types of plugins that every WordPress site needs are a WordPress security plugin and a WordPress backup plugin. Your security plugin will keep your site (and your users) safe from malicious hacks and attacks. In contrast, your backup plugin will be able to immediately restore your site if it ever runs into technical issues.
Beyond that, only use the plugins that add needed functionality to your membership site, such as Restrict Content Pro.
4. Keep An Eye on Third-Party Integrations
There's a plethora of automated platforms and third-party integrations on the market that you'll consider integrating into your WordPress membership site. However, it's important to be careful with some of these because they can introduce site delays while communicating with APIs.
Consider looking for solutions that are built within the WordPress platform.
Of course, if a third-party solution you're using handles all of its own tasks, it will take a lot of load off your site host. Test different third-party solutions to find out how each one of them impacts the performance of your site.
Is a WordPress Membership Site Your Ticket For Success?
If you've been trying to figure out how to monetize your content and begin making a living from your expertise, a WordPress membership site could be the perfect way to achieve your goals.
Remember, you don't need to be a celebrity or recognized expert to appeal to a large enough crowd. All you need to do is package your content in the ways we've discussed in this guide, avoid some common mistakes, and begin building your future.
Start with the Restrict Content Pro plugin, and you'll be well on your way toward membership site success. Defining the key elements of what should a membership site include will provide a solid foundation for building your success.
Try Restrict Content Pro for FREE!